Dhaka to probe sinking of ship in Kolkata
15 Bangladeshi sailors stranded there for more than a month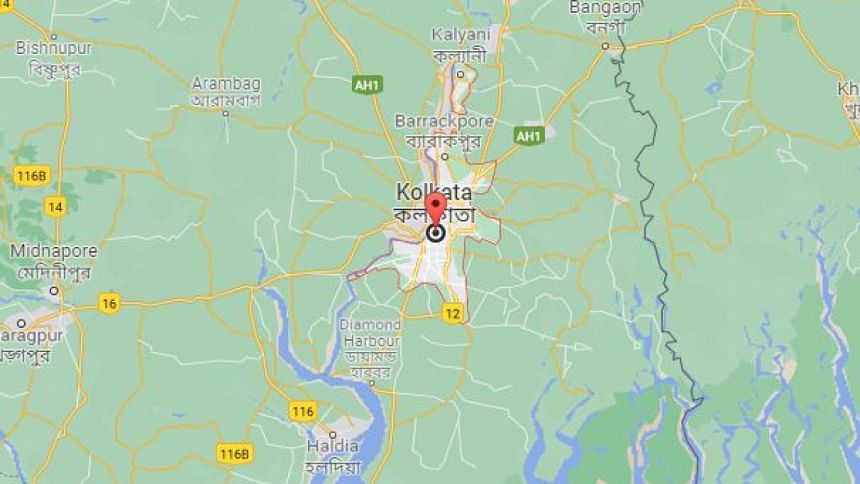 The Department of Shipping has formed a three-member investigation committee to probe the sinking of Bangladeshi vessel MV Marintrust-1 at the Syama Prasad Mookerjee Port in Kolkata over a month ago.
The committee will visit the place of occurrence, according to a letter sent to India's Department of Shipping on Thursday, reports UNB.
The vessel was operated under the Coastal Shipping Agreement. It was taken over by insurer Hull and Machinery after the accident.
Our Kushtia correspondent adds: Fifteen crew members of the ship are now staying at a hotel of the Marine Club in Kolkata. On Thursday, they posted a video message on social media asking for immediate help for repatriation.
One of the sailors is Mizanur Rahman, a resident of Shibpur village in Kushtia. Speaking to his family over WhatsApp on Thursday, he described the suffering they were going through.
He said they lost many of their documents in the accident and they had no money.
In a video message uploaded on Facebook on Thursday, Fahim Faisal, chief engineer of the vessel, said they sailed out of Chattogram Port on March 20 to bring cargo containers from Kolkata.
The ship reached the Kolkata port on March 23. It sank the following day while loading containers. However, the sailors escaped unhurt getting off the vessel promptly.
The Kolkata port authority took the Bangladeshi sailors to the Marine Club hotel. Their documents, including passports, were taken away by the police, said the sailors.
Calling upon the authorities for quick repatriation, Fahim expressed his desire to celebrate Eid with his family at home.