An unrecognisable Dhaka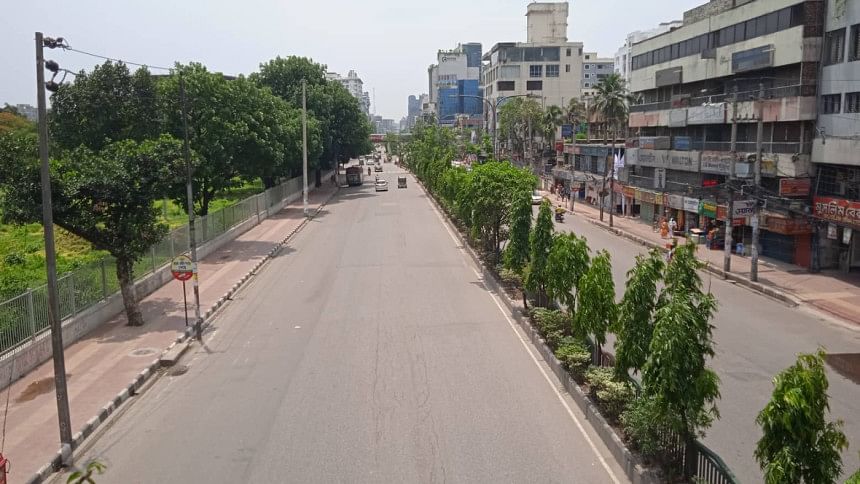 Dhaka city has taken a deserted look as thousands of people left the capital to celebrate Eid-ul-Fitr with loved ones.
Number of pedestrians, rickshaws, auto-rickshaws and other modes of vehicles was thin on the streets on the last day before Eid. Flyovers were also found empty. 
Most of the people left Dhaka during the last three days as the four-day public holiday began on Sunday (May 1) on the occasion of Eid-ul-Fitr.
Some people were seen going to markets and shopping malls for their last-minute shopping.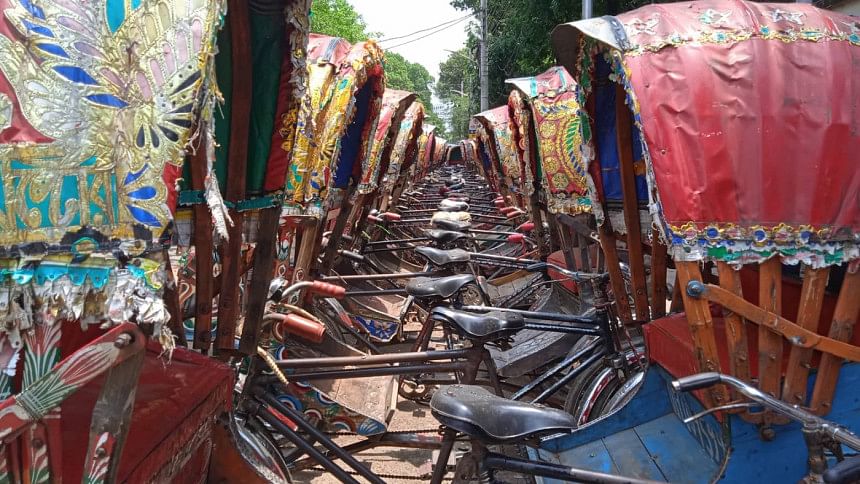 Rickshaw-pullers and auto-rickshaw drivers are charging higher fares due to lack of passengers.
Buses were parked on roads in front of different bus terminals as most of those halted operation for Eid and the terminals'parkingare almost full.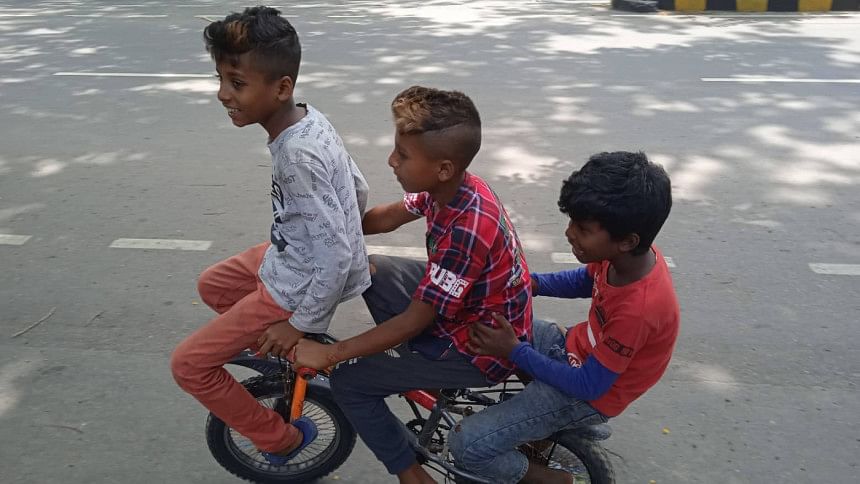 Children were seen cycling on the empty roads.
While visiting different roads in Dhaka today, our photojournalist Prabir Das said usually it takes one to one and a half hour to travel to Motijheel from Mohammadpur by motorcycle.But today, he made it in 10 minutes.
Due to Covid-19, people could not celebrate Eid properly for the last two years. Since the cases decreased, people were travelling without any hesitations this year.