Denied sick leave, RMG worker dies after collapsing in Gazipur factory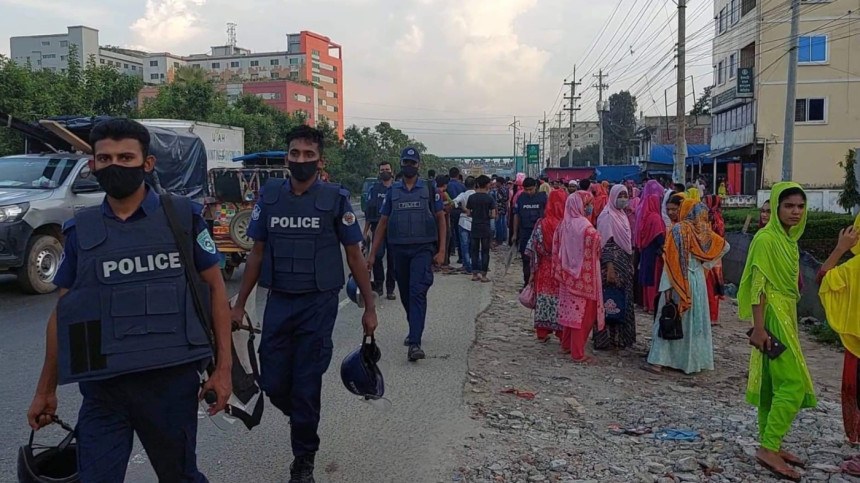 An RMG factory worker has died after authorities allegedly did not allow him to take leave though he was unwell.
Jahidul Islam (27), a swing operator at Golden Refit Garments in Gazipur Sadar upazila, collapsed on the factory floor around 3pm yesterday (July 4, 2022), our local correspondent reports.
Gazipur Industrial Police Assistant Superintendent of Police, Monayem Hossain, confirmed the incident.
The factory workers alleged that Jahidul was ill for the last four-five days. Despite repeated requests for leave, the factory's line chief Kamrul Islam said, "The administration instructed not to allow anyone leave before Eid."
Yesterday, Jahidul joined work though he was unwell, coworkers said. He sought leave, but was denied again, the workers alleged.
Around 3:30pm, he collapsed on the factory floor. Later, coworkers took him to the factory's medical centre but the centre referred him to Al Hera Hospital at Mawna.
Al Hera Hospital's emergency doctor, Alim Biswas, said that Jahidul was brought dead.
Protesting his death, the workers tried to take position on Dhaka-Mymensingh highway but police removed them.
Golden Refit Garments' Human Resource Manager (Admin manager) Arifur Rahman Rahat confirmed the death.