Demand for extending age limit: Job seekers submit memorandum to PMO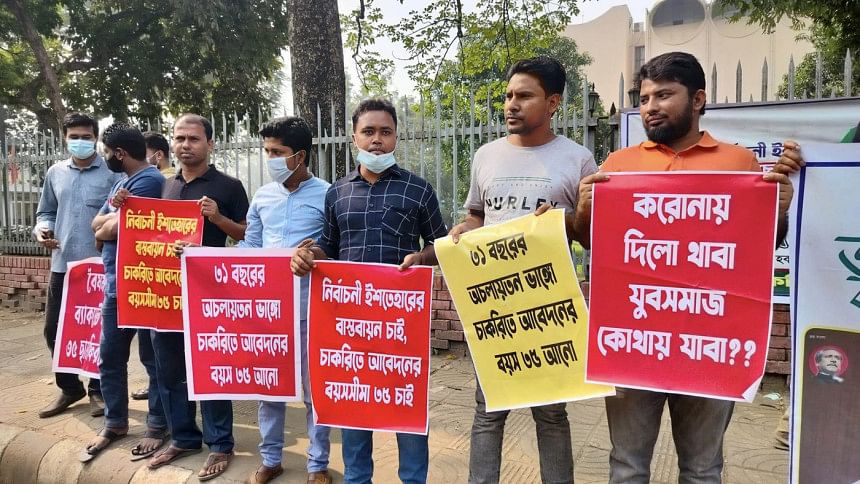 A group of job seekers, who are demanding extensions of the age limit to 35 for entering the government job, staged a demonstration in Dhaka's Shahbagh today.
Over 100 job seekers have participated in the rally in front of the National Museum holding placards in support of their demands, reports our Dhaka university correspondent.
Under the title "Chakri Prattashi Jubo Projonmo," the rally started at 11:00 am and continued till 2:00 pm.
After the rally, a six-member delegation of job seekers submitted a memorandum to the Prime Minister's Office around 3:00 pm outlining their demands, according to the movement's coordinator, Sajid Setu.
"We don't want a job, but we do want the opportunity to get one. Over the last 10 years, we've protested at various times but haven't gotten the government's attention," said Sajid.
Mukta Sultana, another coordinator of the rally, said they are holding demonstrations peacefully till now. "If the authorities concerned do not give proper attention within a short time over our demand, we will announce a tougher programme," said Mukta.