Delay hilsa ban by a month
Demands traders in Barishal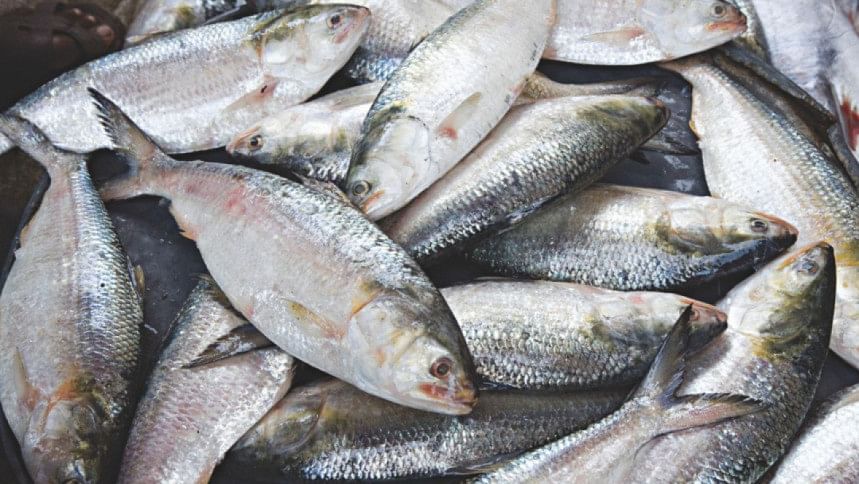 Hilsa traders in Barishal today demanded that the government implement restrictions on catching hilsa starting on November 12 instead of the earlier planned October 12.
The Barishal Divisional Fisheries Officers also demanded a deadline extension, but it was not granted, they said.
They demanded this at a press conference held by the "Barishal Matsya Malik Samitee", Sadar Thana unit, at the office of the "Elish Bhaban" of the city's Port Road wholesale Hilsa market, reports our local correspondent.
Secretary of Barisal Sadar Thana Matso Arotdar Association, Nirob Hossen Tutul, said in a statement that various natural factors, including climate change, have negatively affected hilsa production, leading to a lower supply this year than in the previous ten years.
"So, instead of October 12, we request to start the ban from November 12, " he said.