Defrauding 60 people a week!
DB arrests two for swindling many with fake job offers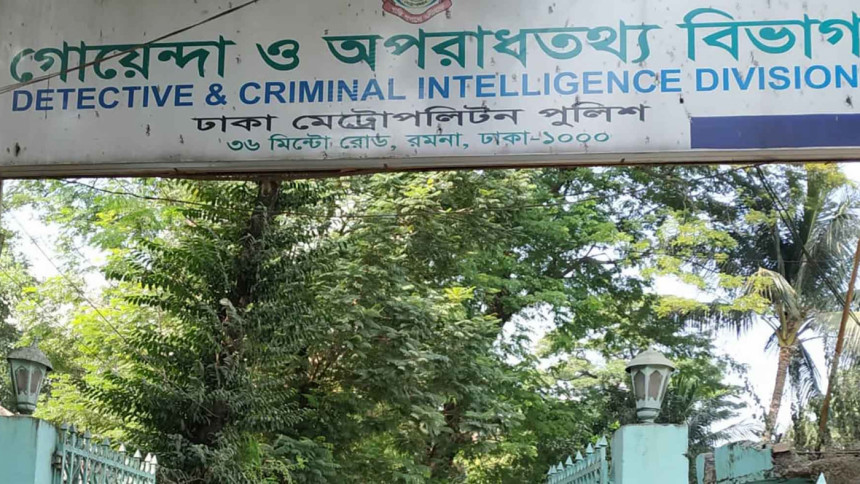 Around 10:00am on March 23, Mosharaf Hossain requested Ansar member Ehsak Ali, who was on-duty at the children's ward of national cancer research institute, to admit a patient.
At the time, Mosharaf identified himself as a top army official. Ehsak then assisted him to admit the patient. For the help, Mosharaf wanted to reward Eshak, and so asked him whether he has a son or daughter who needs a job.
Two days later, Mosharaf informed Ehsak that a store-keeper position was vacant at the army, but Eshak would have to cover some expenses for securing the post.
Mosharaf then provided an appointment letter for Ehsak's son, after the latter agreed to pay Tk 3 lakh, giving an advance of Tk 40,000. But Eshak later found out that the appointment letter was fake. He filed a case with Banani Police Station.
While investigating the case, cyber and special crime division of police's Detective Branch (DB) found that not only Ehsak, a huge number of people were cheated by Mosharaf and Zia, an associate of his.
On Monday, police managed to arrest Mosharaf (43) and Zia (19) from the capital's Mirpur area. Zia's job was to call job-seekers posing as a high-official.
Md Nazmul Hoque, additional deputy commissioner of DB, told The Daily Star yesterday that Mosharaf used to note down all his fraudulent activities in a diary.
"The notes would include who would be the target, who would take money from whom and how much money was taken. Analysing the notes, it was found that he used to target at least 60 people a week," he said. Promising to provide jobs, he used to pocket money from unsuspecting people.
Regarding the victims, ADC Nazmul said he has found names and phone numbers of around 300 people after going through the diary and interrogating Mosharaf. "These people who were on the list were cheated by Mosharaf. But they did not take legal assistance," said the official.
Tareq Bin Rashid, deputy commissioner of cyber and special crime division, said Mosharaf used to communicate with Ansar members and security guards, identifying himself as a top government official.
ADC Nazmul said the two were experts in making appointment letters. To make them look authentic, they would use QR-code generators.
Once the victim scanned the QR code, they found their information, and paid the demanded money. The victims would find out that the appointment letters are fake after visiting the offices with the letters, said the official.
After each incident, Mosharaf would change his SIM.
The court granted one day remand for the arrestees, after police showed them arrested in the case filed with Banani Police Station.