DC Conference: Stay alert to curb market manipulation
Ministers ask deputy commissioners about prices of essentials during Ramadan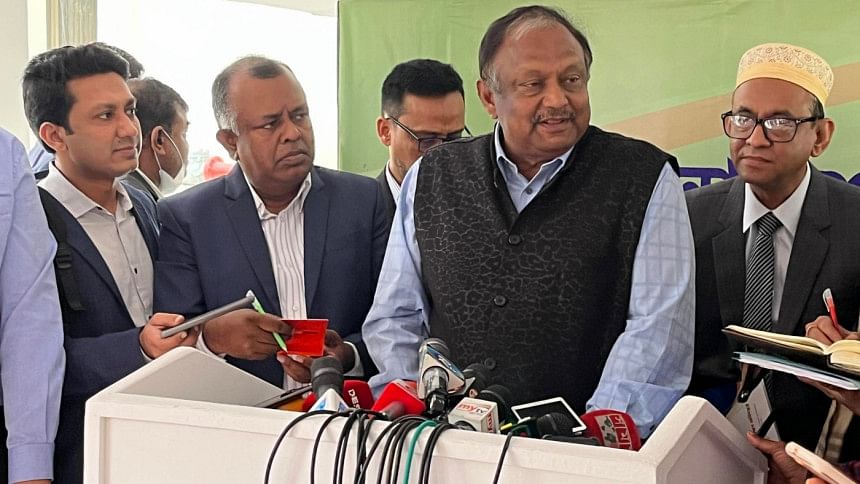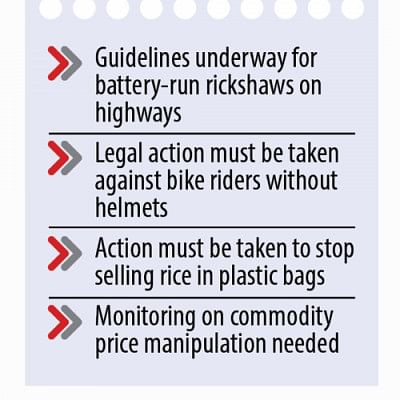 The deputy commissioners have been asked to remain alert to corruption in their districts and take strict measures against manipulation of commodity prices during Ramadan.
The directives came at the DC conference held at the capital's Osmani Memorial Auditorium yesterday.
In seven sessions that took place on the second day of the three-day conference, ministers and state ministers discussed various issues with the DCs.
Anti-Corruption Commission Chairman Mohammad Moinuddin Abdullah directed the DCs to inform the authorities concerned about any form of corruption as soon as possible.
"The DCs have many sources to learn about corruption. We've told them to inform the appropriate authorities about any corruption taking place and take necessary legal action in this regard."
He said corruption stands as an obstacle in the country's path to becoming a developed nation.
"We have asked them to work sincerely to prevent corruption and help the country progress," he said at a press briefing after a session.
The ACC chairman also said they will take action against anyone involved in corruption, irrespective of their identities.
In the afternoon session, Commerce Minister Tipu Munshi told the DCs to ensure no one takes advantage by manipulating prices during Ramadan.
"You are the hands of the government. You must take strict measures so that no one can take advantage."
He also asked the DCs to help make consumers aware of their rights.
The minister then asked them to make an effort to ensure fair prices for traders of animal rawhide during Eid-ul-Azha.
Road, Transport and Bridges Minister Obaidul Quader directed the DCs to monitor whether motorcycle riders wear helmets in the sub-urban areas.
"Though motorcycle riders in Dhaka wear helmets, the practice is not seen in sub-urban areas."
The fatality rate in road accidents has increased due to the plying of motorcycle, easy-bikes, Nasiman and Kariman on the highways, he said, adding that the government is working to form a policy to bring discipline to this sector.
"Ensuring discipline in the transport sector is my top most priority. Lots of roads are being constructed … But if discipline cannot be ensured, all these constructions will be of no use."
About any directives given regarding the upcoming national polls, he said, "I am talking about discipline. And discipline is applicable everywhere."
Earlier, Jute and Textile Minister Golam Dastagir Gazi instructed the deputy commissioners to operate mobile courts against the use of plastic bag in rice packaging.
"Imported rice is packaged in plastic bags. Some businesses are taking advantage of that and selling local rice in plastic bags."
The DC conference was inaugurated by Prime Minister Sheikh Hasina on Tuesday and is expected to end today after eight sessions on separate issues.