Data Protection Act: Constitutional rights of citizens are at risk
Say speakers at a roundtable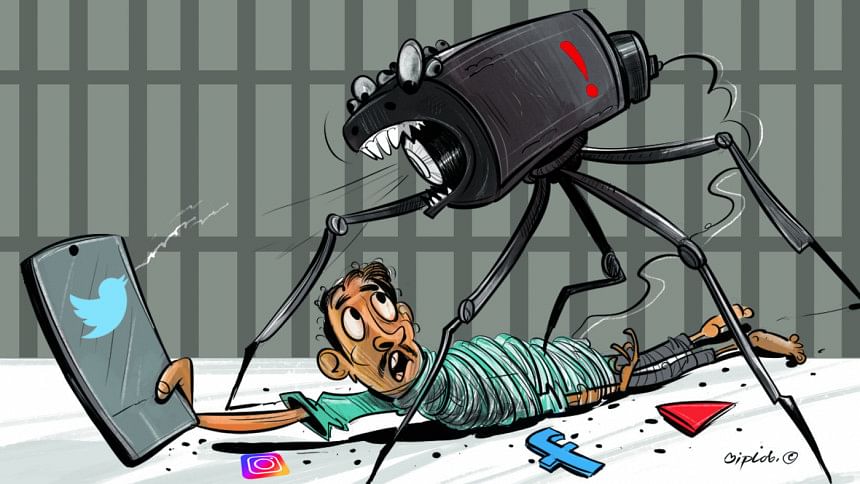 The draft data protection law will not only interfere with the citizens' constitutional rights but will also negatively impact the economy in irredeemable ways, speakers at a roundtable in the capital said yesterday.
Barrister Sara Hossain came down on the draft. Noting that there are already concerns over a lack of protection for online expression, she said it was particularly important to put in place stringent safeguards to ensure protection of the people's rights while framing this new law.
The discussion, held at The Daily Star Centre, was organised by Bangladesh Legal Aid Services Trust and the Institute of Informatics and Development, a public policy institute that promotes informed public participation in the public policy process.
The speakers said the law threatens the rights of citizens by broadly exempting actors "preventing crimes", without actually defining what it constitutes.
Dr Gitiara Nasreen, professor of journalism and communication at Dhaka University, said, "If a law can be abused and misused, why should it exist?"
She added that the law must clearly define all its clauses.
"Instead of focusing on digital literacy, we are going towards control."
Barrister ABM Hamidul Misbah, founder of Bangladesh Intellectual Property Forum, observed that the law made the protection of personal data a privilege, as opposed to a right that citizens should have.
"A privilege can be taken away at any point," he noted, adding that the law allows the government to use citizens' data in any way needed should it be in the interest of the general public, without explaining what that means.
Barrister Shahzeb Mahmood, a digital rights specialist, said the law focuses more on the control of freedom of expression instead of protecting it.
Miraj Ahmed Chowdhury, founder of Digitally Right, said that this law would lead to the decimation of the startup ecosystem because of its requirements for data localisation.
"This will make our export of digital services go down. This is deprivation."
He also pointed out that the draft law requires the government to establish many data centres, which will increase the demand for electricity manifold.
Speakers also feared that the localisation of the citizens' data at the data centres established within the country will run the risk of the government gaining access to the data without any safeguards in place.
The implementation of the law will be one-sided and the citizens will be disempowered, the speakers concluded.