CPD suggests ways to tackle economic uncertainty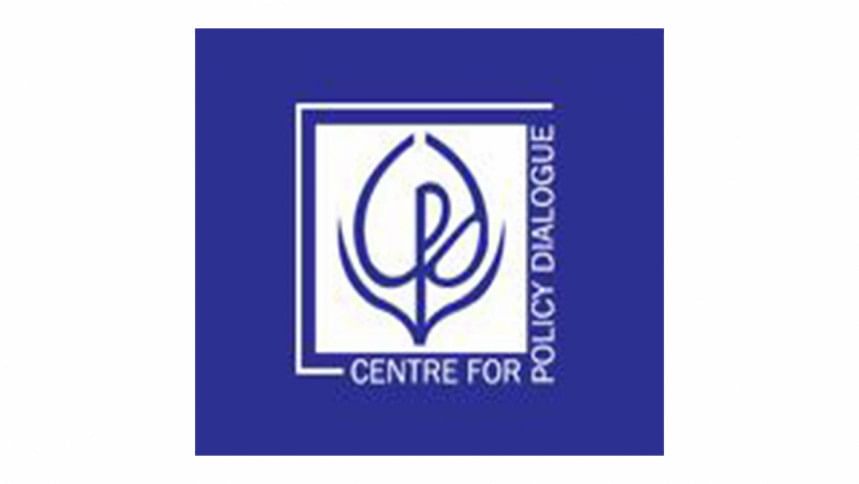 The Centre for Policy Dialogue yesterday urged the central bank to curb high inflation, ensure proper management of the foreign exchange rate and the foreign currency reserve, and introduce reforms in the banking sector to address the volatility in the economy.
"The fiscal and monetary policies should be employed in a coordinated manner," said Fahmida Khatun, executive director of the think-tank.
Fahmida spoke to The Daily Star after meeting with Governor Abdur Rouf Talukder and other senior central bankers at the Bangladesh Bank headquarters in the capital. Prof Mustafizur Rahman, a distinguished fellow of the think-tank, was also present.
For the last one month, the central bank has sat with noted economists and think-tanks to find ways to deal with the current economic uncertainty.
The central bank's presentation showed that the new interest rate-setting mechanism has started to yield expected outcomes, Fahmida said.
"We have urged the central bank to maintain it and requested them to stop printing money for the government."
The CPD suggested the central bank leave the exchange rate completely in the hands of the market.
Currently, the rates are being set by the Association of Bankers, Bangladesh, and the Bangladesh Foreign Exchange Dealer's Association and the rates are still regulated, she said.
Responding, the central bankers cited their limitations under the current circumstances and said they would pursue it in phases, she said.
"They are more focused on soft landing. They said that they are not going for any major policy changes in the next three months."
Fahmida said the CPD pointed out the lack of governance in the banking sector.
"We have suggested bringing discipline in the banking sector and pursue reforms."