Conned on 'imo'
Syndicates target expats' online communication app, embezzle tens of thousands daily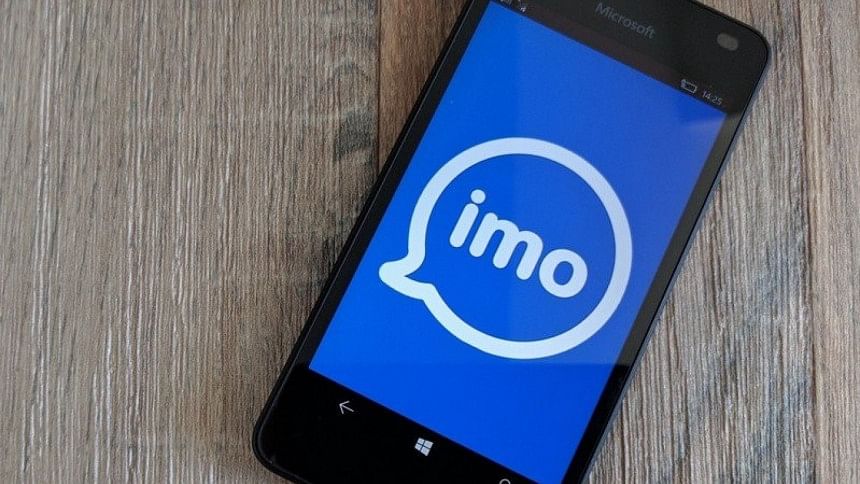 First, they collect an expatriate's number through the online communication app "imo". Next, they hack the target ID by sending an OTP (one-time password). They then spend a week observing conversations made from the ID.
Finally, they call relatives of the user from the ID and concoct various scenarios, such as accidents or illness, to embezzle large sums of money.
The Cyber and Special Crime Division of police's detective branch (DB) claimed to The Daily Star that they have detected organised syndicates behind such acts of fraudulence.
DB officials said each of the syndicates are suspected to have at least eight to 10 members. Several of such syndicates are located around Natore's Lalpur upazila. They are suspected to make Tk 20,000-30,000 in this way every day.
DB police came to know these details following the arrest of two members of a syndicate on Tuesday. The arrestees are Polash Ali (27) and Sabbir Hossain (29).
"The syndicate mainly targets expatriates in the Middle East who use the online application 'imo' to communicate with family members," Junaed Alam Sharker, additional deputy commissioner (ADC) of DB cyber and special crime division, told The Daily Star on Saturday.
"imo is preferred by expatriates due to its low data requirement, which helps calls go through even with slow internet connections," he said.
DB started investigating the issue and arrested the two after a case was filed with Paltan Police Station by Jakir Hossain, manager of an oversees recruitment agency.
According to the first information report (FIR), owner of the agency Abdul Jalil was in Saudi Arabia when Jakir got a call from his imo ID.
The caller identified himself as Jalil's nephew Saiful Islam and told Jakir that his uncle was in a Saudi hospital with heart disease.
Saiful also said Jalil's wife was in ICU after contracting Covid-19, while Jalil's mother was sick and receiving treatment in a Cumilla hospital.
The same call was made to several of Jalil's relatives, whose numbers were saved in the imo ID. Saiful asked for Tk 1 lakh for treatment from each of them.
In response, several people, including Jakir, sent around Tk 80,000 to two mobile financial account numbers provided by Saiful, reads the FIR.
Talking to The Daily Star, ADC Junaed said this type of fraudulence has become commonplace and asked expatriates to remain alert and not share OTPs or any other sensitive codes with strangers.
ORGANISATIONAL STRUCTURE OF THE SYNDICATES
ADC Junaed said the syndicates have several wings to execute the crime.
For example, one or two members are responsible for collecting expatriates' numbers, another member is tasked with hacking the ID, someone else is tasked with monitoring the user's activities, and finally, another is tasked with collecting the funds.
Of the two arrestees, Sabbir collected mobile numbers of the expatriates and passed them on to Palash.
Palash was responsible for hacking the imo ID and monitor the user's conversations, said investigators.
Authorities said members of these syndicates are highly skilled and tech savvy.
Arrestee Palash has a bachelor's in textile engineering with experience working in the RMG sector.
To identify whether an imo ID has been hacked, DB officials suggested users go to the app's "Settings" and click on "Manage Device" under the "Account & Security" option. If one is hacked, it will show all the devices being used to log into the account.