Concerns over US visa policy exaggerated: home minister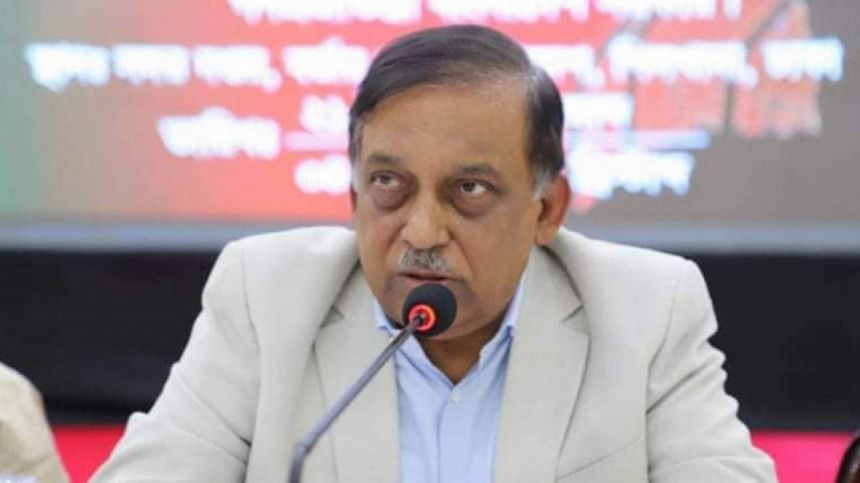 Home Minister Asaduzzaman Khan today said the on going discussions and concerns over the United States visa policy are being blown out of proportion.
He clarified that Bangladesh has neither received any official list of individuals affected by the US visa policy nor has information on specific names of individuals who were denied visas.
In reply to a query about some police officers owning homes in the US, the minister responded that there is no concrete evidence to confirm such claims.
He acknowledged that many individuals, including businessmen and journalists, have residences there.
"I hear [some] police [officers] may have [properties in the US]. The US is a desired destination for many. That's why many people went there, and built homes. If they have done it following the laws of that country, we have nothing to say," said Kamal.
He said the government is not concerned about the source of funds used for buying properties in the USA, unless there is evidence of money being illegally taken out of the country.
In that case the government will investigate (the source of fund), he said.
In response to the query whether the underworld is becoming active ahead of the election, Kamal asked, "Who created the underworld? Who gave birth to Bangla Bhai? Who cut the veins of hands and feet and killed talented students...? You all know them."
"If they believe they can come to power by doing these, then they are mistaken. The government of this country runs with the mandate of the people. As long as the people are in favour of the government, nobody will benefit from such destructive politics," he said.
About the BNP saying that they will not take permission from the police to hold the rallies in the future, the home boss said that they (BNP) do many things that are not legal and cause public suffering.
"Everyone should obey the law. If law is not obeyed, public suffering will increase, if public suffering increases, our security forces will do what they have to do," he said.
Asked what the government's position will be if the political situation becomes violent, the minister said people have not yet forgotten BNP's violence in 2014. If they want to repeat that incident, then the people of this country will do what they have to do, he added.
"The people of this country will not return to the dark time, they will do whatever it takes to keep this country in light," the home minister said.