Closure or further conflict?
Skepticism surrounds meeting to resolve uncle-nephew row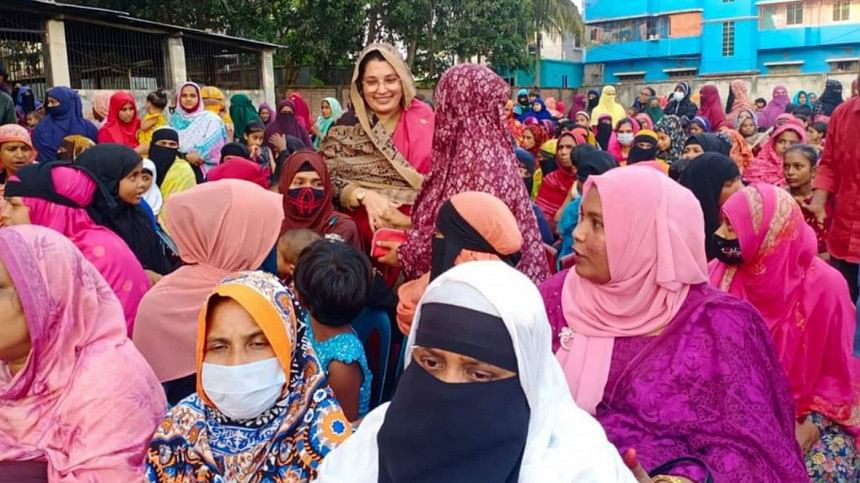 As the eagerly anticipated meeting to resolve the conflict between Abul Khair Abdullah, the Awami League mayoral candidate, and his nephew Serniabat Sadiq Abdullah, the incumbent mayor, draws closer, there is also skepticism surrounding it.
Followers of Abul Khair are apprehensive about the Friday meeting's outcome. They said most of the attendees are loyal to Sadiq.
Seeking anonymity, leaders associated with Khair's election campaign have voiced their apprehensions, suggesting that Khair might agree to include "some" loyalists of Sadiq in Khair's campaigning camp.
"But he (Khair) may not accept any other proposal right now. Khair's loyalists do not want most of the election management to be given to Sadiq's followers, given the group's betrayal during the 2013 election when Shawkat Hossain Hiron was the candidate."
"This cannot happen again," one of Khair's loyalists told The Daily Star, requesting anonymity.
The presence of controversial student leaders, who are followers of Khair, has added to concerns that the meeting might become heated.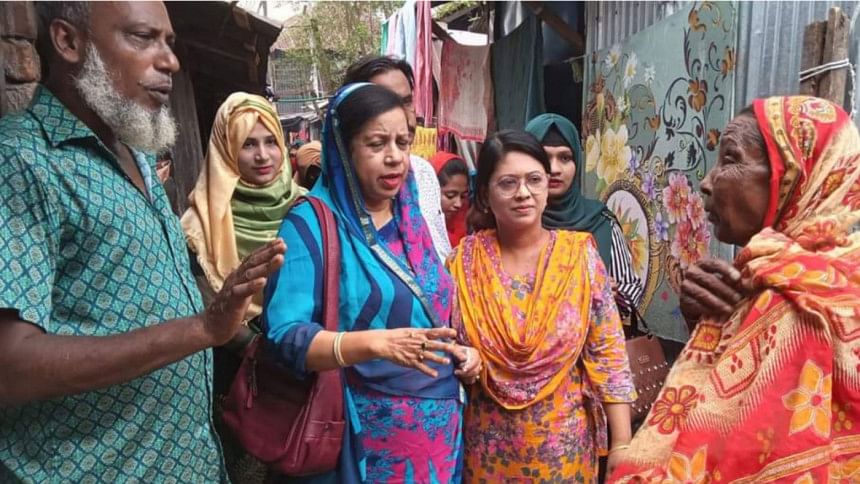 Meanwhile, sources suggest that Sadiq is unlikely to attend the meeting.
In contrast, Gazi Nayeemul Hossain Litu, joint convener of the metropolitan unit AL and a loyalist to Sadiq, expressed optimism that the meeting would discuss all issues related to the election.
He hopes that a decision will be reached to conduct the election jointly, with directives provided by Abul Hasan Abdullah, AL central committee member and chief of AL's Barishal City Corporation election-conducting committee.
He is also the father of Sadiq and brother of Khair.
AL leaders are closely observing the meeting, holding hope for a resolution. However, some senior leaders remain sceptical about the possibility of a compromise due to past infighting and ongoing legal cases.
Scheduled for 3:00pm at the Gouronadi municipality premises, the meeting will be attended by all members of the Barishal City unit AL, as well as presidents and secretaries of various AL units.
PARTNERS AT HOME AND ON THE FIELDS
In preparation for the upcoming electoral campaign, the wives of the two mayoral candidates have taken an active role in engaging with voters.
Luna Abdullah, wife of Abul Khair Abdullah, and Ismat Ara Tuku, wife of Jatiya Party candidate Iqbal Hossain Tapos, have been participating in socio-cultural gatherings and going door-to-door to secure support and votes.
Luna recently visited Barishal Government Women's College -- from where she completed her graduation -- interacting with students and assuring them that if her husband is elected, they will collaborate to address the challenges faced by women.
Ismat Ara Tuku mentioned her continuous visits to various places throughout the day and expressed gratitude for the overwhelming support they have received from voters, despite concerns about casting votes on election day.
In contrast, the wives of the other two mayoral candidates, Mufti Syed Md Faizul Karim of Islami Andolan and Md Kamrul Hasan Rupan, an independent candidate, have been notably absent from the electoral field.