Climate scientist Saleemul Huq no more
Namaz-e-janaza to be held after Asr prayers at Gulshan Society Mosque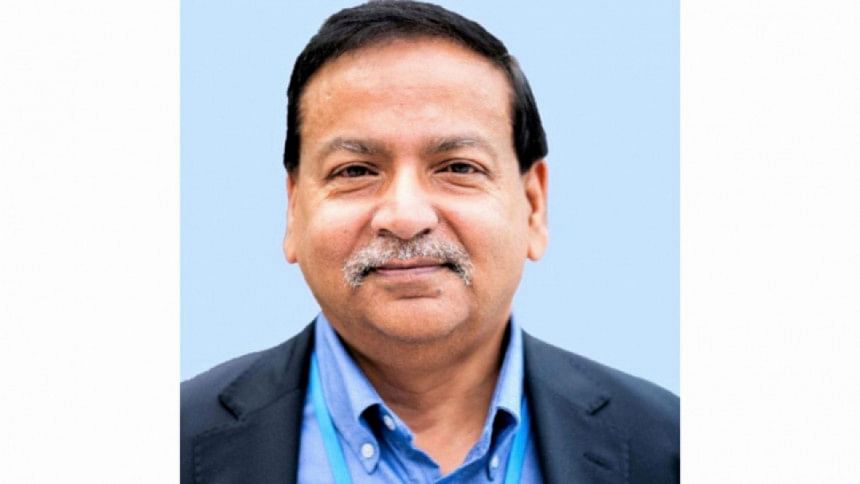 Professor Saleemul Huq OBE, a leading global figure in climate change research and policy, passed away in the early hours today, in Dhaka. He was 71.
Family sources said he passed away due to a massive cardiac arrest.
He is survived by his wife Kashana Huq, son Saqib Huq, and daughter Sadaf Huq.
His namaz-e-janaza will be held after Asr prayers at Gulshan Society Mosque.
Apart from being a director of ICCCAD, he was a professor of environmental science and management at Independent University, Bangladesh (IUB).
Beyond these roles, he was an associate of the International Institute on Environment and Development (IIED) in the UK. He was also chairing the expert advisory group for the Climate Vulnerable Forum (CVF) and served as a senior adviser on Locally Led Adaptation at the Global Centre on Adaptation (GCA) in the Netherlands.
His contributions include his role as a lead author for the third, fourth, and fifth assessment reports of the Intergovernmental Panel on Climate Change (IPCC). The IPCC panel, of which Huq was a part, was awarded the Nobel Peace Prize in 2007. His advisory roles extended to the Least Developed Countries (LDC) group within the United Nations Framework Convention on Climate Change (UNFCCC). Moreover, his 2021 affiliation with the UN Food System Summit as co-chair of Action Track 5 focused on resilience-building against vulnerabilities, shocks, and stress.
With a career that spanned several decades, Huq has left a mark with hundreds of scientific and popular publications. In 2019, his contributions were acknowledged when he was named as one of the top twenty influencers on global climate change policy. Moreover, he stood out as a leading scientist from Bangladesh in the field of climate change.
In a Facebook post, ICCCAD wrote, "A visionary leader who was not only the torch bearer for Bangladesh's fight against Climate Change but for the entire global community, his unmatched legacy will remain as a shining example for years and generations to come."
Prof Saleemul Huq was also a regular columnist for The Daily Star on climate change issues.