Civicus Report: Bangladesh classified as 'repressed'
Rights body Civicus puts it in this category for fifth year in a row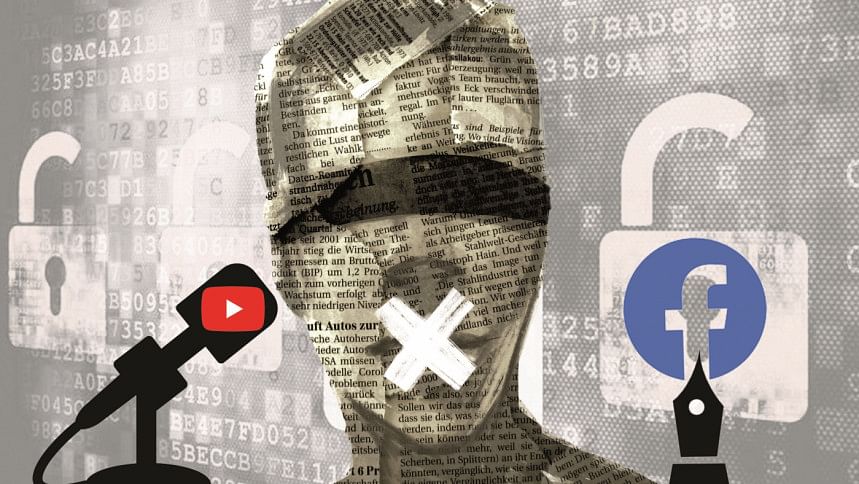 Civicus, an international non-profit that fights for civil liberties and civic rights globally, released a report on Thursday classifying Bangladesh as "repressed" for the fifth year in a row.
Its annual report, titled "People Power Under Attack 2022", rated and tracked respect for fundamental freedoms in 196 countries.
The categories used to judge countries include freedom of association, freedom of peaceful assembly and freedom of expression.
The countries are rated as "open", "narrowed", "obstructed", "repressed" and "closed".
The "open" countries include Canada, Czech Republic, Germany, Norway and Sweden.
The report, released on Thursday, noted Bangladesh as a particular country of concern.
"There are serious concerns about the regression of civic space in Bangladesh [seen] in recent years, including judicial harassment, threats and attacks on human rights defenders, journalists and the political opposition," it said.
"The draconian Digital Security Act continued to be used to target journalists and critics," it added, pointing that journalist Rozina Islam is still facing charges under the Official Secrets Act for exposing corruption.
"In 2022, the Bangladesh authorities coerced and intimidated families of victims of enforced disappearances to silence them and targeted families of journalists and activists in exile. They also vilified leading human rights group Odhikar and arbitrarily revoked its registration."
The report added, "The police have also cracked down on protests and there have been allegations of torture, ill-treatment and enforced disappearances committed by the security forces, including the Rapid Action Battalion, an elite anti-terrorism unit."
There has also been a sustained attack on the opposition in the lead-up to the 2024 elections, said Civicus.
The rights body recommended that the government stop using excessive force against peaceful protesters, stop preempting and preventing protests and allow the freedom of peaceful assembly.
They also urged that the government "repeal any legislation that criminalises expressions based on vague concepts such as 'fake news' or disinformation, as such laws are not compatible with the requirements of legality and proportionality".