From child bride to changemaker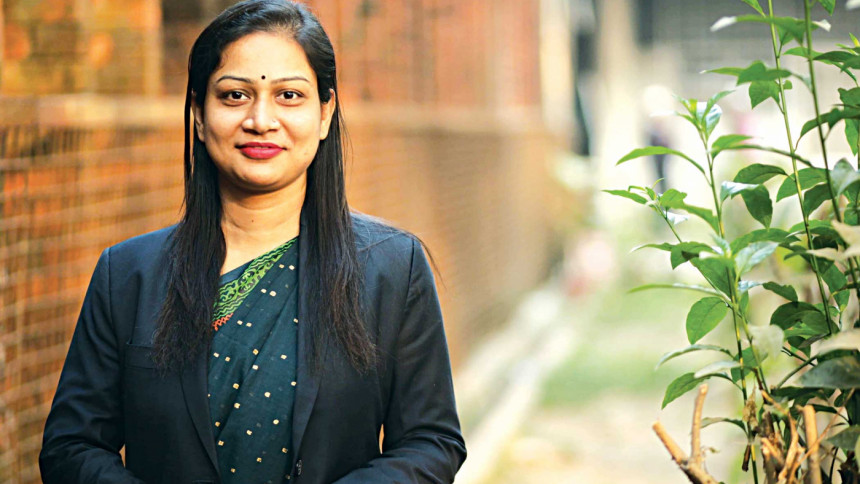 She was a victim of child marriage. Being only a ninth-grader, she was forcibly married off at 14 in 2003.
By the time she turned 18, Taslima Shirin Mukta was already a mother of two. Her life by then consisted of an endless series of household chores, which left little time for studies.
But Mukta wasn't one to give up. She envisioned for herself an educated future and kept fighting for it, overcoming all her obstacles.
Sticking to her goals, she went on to complete her graduation, qualified for the Bangladesh administrative service, and joined as an assistant commissioner and executive magistrate.
The story of her early struggles is shared by many women in the country, which is why her achievement is especially important. For those like her, Mukta's resilience shines a light of hope.
Mukta first became pregnant when she was in tenth grade. "My in-laws did not take it well that I still chose to continue my studies. Even my parents expressed their frustration," the Sandwip-upazila native told this correspondent.
"But even then, I knew that only education could change my and my children's lives."
SSC exams arrived when she was seven months pregnant. By the time the results came out, her baby was 29 days old. Mukta was 16.
She then enrolled into college and came out of her higher secondary exams with good results.
But despite her educational success, she continued to be discouraged by family members.
She took the next step by enrolling in Chittagong College. While studying there, she got pregnant again. But even during her second pregnancy, she didn't give in to the pressure.
After graduation from college, she concentrated on preparing for a government job.
"My target was to pass the BCS (Bangladesh Civil Service) examination. All of my efforts paid off when I qualified in the 35th BCS exams in 2016 and got selected in the administration cadre," she said.
"I joined the office of deputy commissioner (DC) of Habiganj as assistant commissioner and executive magistrate. In the history of Habiganj, I was the first woman who served as NDC (nezarat deputy collector),"
she said, adding that she is now serving duties as AC-land in Manikganj Sadar upazila.
In the last five years, she has conducted over 300 mobile courts in four districts. "I have tried to combat various social problems, like child marriage, food adulteration, school drop-out, corruption in medical services, sexual harassment and illegal soil extraction," she said.
"I have successfully stopped over 50 child marriages."
As an exemplar herself, Mukta believes in women's empowerment. "I believe every woman has the capacity to make her dreams come true," she said.
Mukta was announced as a "Joyeeta" -- in the category of success in education and employment -- by the government in her own upazila and district this year.
Talking to The Daily Star, Manikganj Deputy Commissioner Muhammad Abdul Latif said, "Mukta carries out her duties with utmost devotion. Her stories of struggle are a source of inspiration for women and students across the country."