Central African Republic: 3 Bangladeshi peacekeepers killed in blast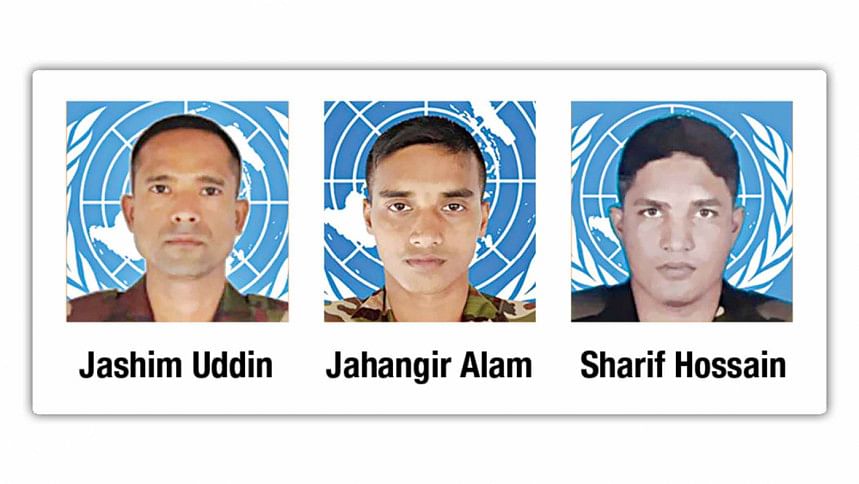 Three Bangladeshi peacekeepers were killed and another was injured, as an improvised explosive device went off in Kaita area of the Central African Republic on Monday.
Jashim Uddin, 31, Jahangir Alam, 26, and Sharif Hossain, 26, died of injuries at a hospital in Bouar town, while Major Ashraful Haque, who was injured in the explosion, is receiving treatment there, said a statement from the Inter Service Public Relations Directorate (ISPR).
They were travelling in a vehicle through the Kaita area around 8:35pm (local time) on Monday.
The four were taken to Mimusca Hospital in Bouar town where doctors declared three of them dead around 6:30am (local time) on Tuesday, said the release.
The other Bangladeshi peacekeepers deployed in the Central African Republic are safe, said the release, adding that the bodies of the three peacekeepers will be brought back home soon.
A Bangladesh Army battalion has been deployed in Bouar since November 9, 2021.