A building bearing witness to resistance, heroism
Historic battleground lies abandoned in Pabna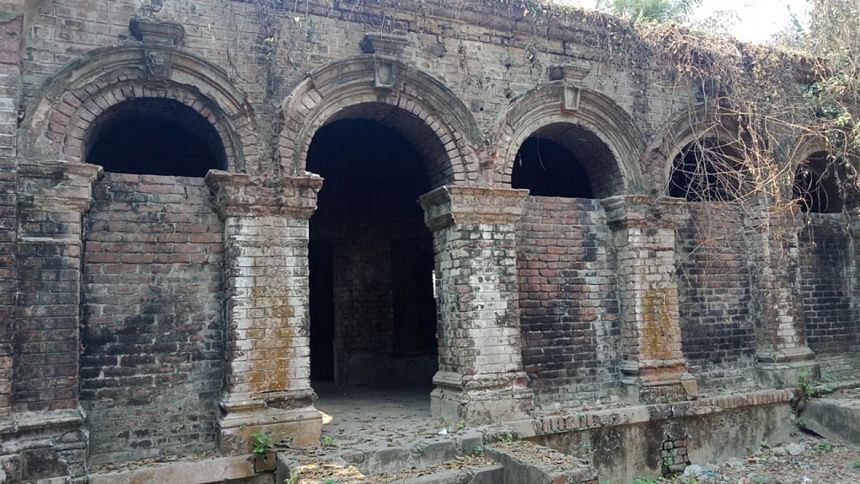 The old telephone exchange building in Pabna is currently in a state of despair, with weeds and parasites taking over the entire establishment, and plasters falling off its ceiling. All the doors and windows of the building have either been damaged or gone missing. At first sight, no one  will be able to identify that this building has a historic value, as no plaques or signboards are found in front of the establishment.
The old lamppost in front of the building is riddled with bullet holes, evidence of the March 1971 battle between the Pakistani Army and the people of Pabna.
But the new generation is completely oblivious of the fact, as the authorities concerned took little to no initiatives to preserve this site.
According to historians and freedom fighters, Pakistan army launched a crackdown in Pabna on March 25 night, just like elsewhere in the country. They murdered, tortured and kidnapped many patriotic people during this time, setting up torture cells in different parts  of the town.
They selected the then telephone exchange building as their headquarter in Pabna. But the freedom loving locals  refused to give up easily, and started fighting back with whatever they had.
The resistance peaked on March 29, when hundreds of people surrounded the building and began throwing brick pellets inside, with the assistance of some police officers. They also had a few firearms, which they used to shoot at will around the camp.
"The police officials helping us supplied a few firearms from the police line. While some started firing, many threw brick pellets and handmade explosives targeting the camp," said Baby Islam, a commander of the Liberation War.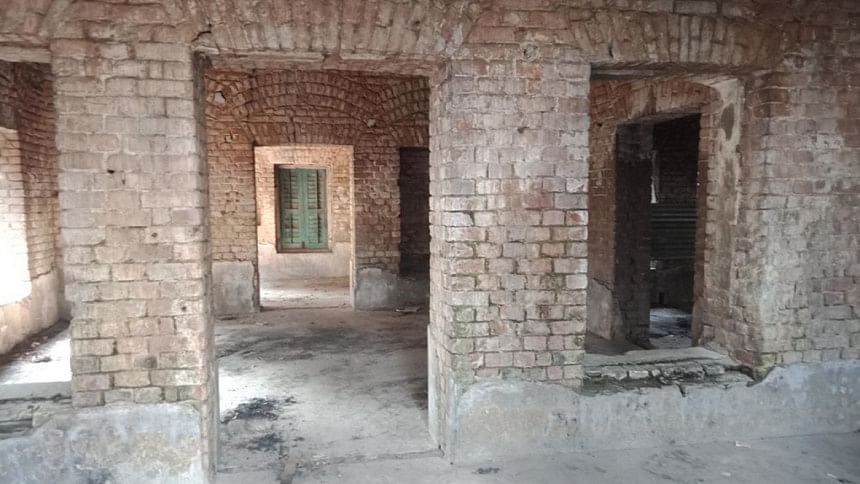 After a day-long battle, the Pakistan army retreated. The remaining troops withdrew from Pabna, freeing the city from the occupation army until April 10, according to Baby Islam.
However, after independence, when the telephone office was relocated to a new building, this historic establishment was completely abandoned.
Prof Shibojit Nag, an eminent  scholar of Pabna, and Abdul Matin Khan, a social and cultural organiser, also demanded preservation of the site.
Contacted, Md Abdul Malek, deputy general manager of Pabna Telephone Exchange, said they have no plans about the old building at this moment.
"A plaque was placed in front of that building, but drug peddlers have damaged it," he added.