Boundary pillar disappears from Jamalpur border area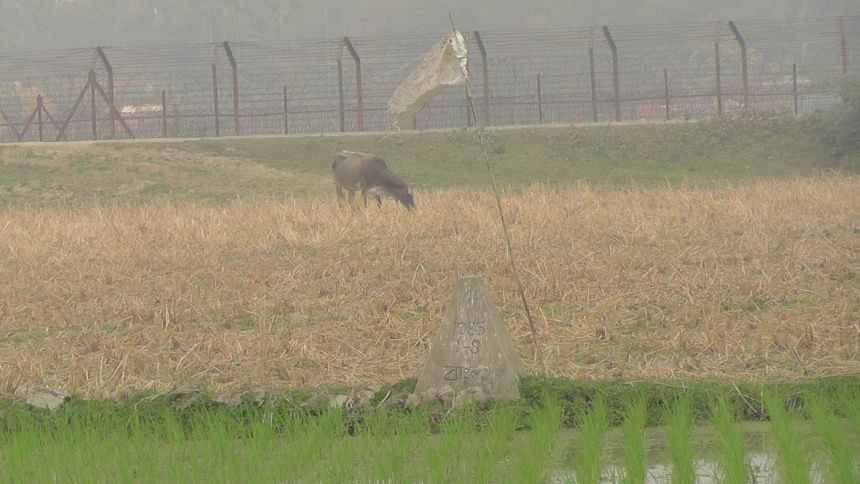 An international boundary pillar has disappeared near the Kamalpur Land Port in Bakshiganj upazila of Jamalpur.
Locals on Monday afternoon noticed the concrete border pillar-1083 (12T) between Bangladesh and Indian territory was missing, said locals, reports our Jamalpur correspondent.
Several flag meetings have been held between the Border Guard Bangladesh (BGB) and Indian Border Security Force (BSF) regarding this issue, said Lt Col Nazrul Islam, commanding officer of Jamalpur 35 BGB Battalion.
How the pillar went missing is yet to be ascertained, he said.
However, he assumed that wild elephants roaming the areas might have picked it up and thrown it away somewhere.
The CO said a general diary was filed in this regard with Bakshiganj Police Station on Monday and border guards of both countries are searching for the pillar.
There are no restriction on the farmers to go to their crop fields in the area, the BGB official said.