BNP leaders, activists throng Nayapaltan as protest rally starts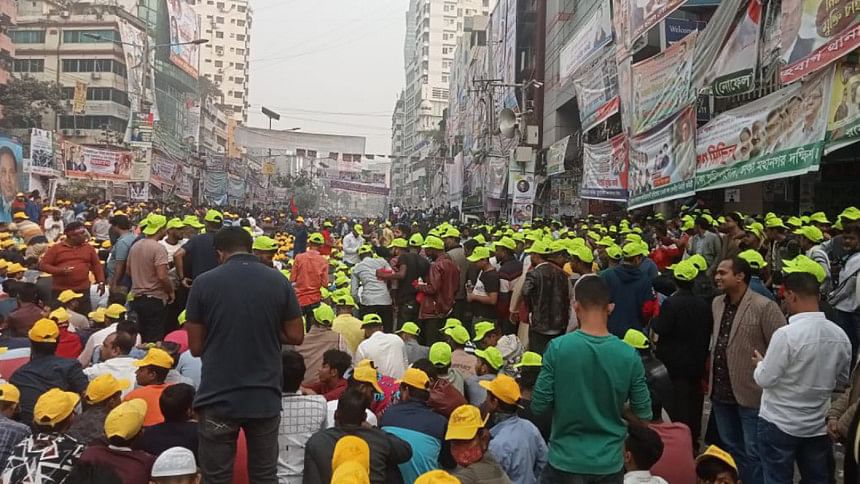 BNP leaders and activists thronged the party's Nayapaltan headquarters to take part in their protest rally, which started this afternoon.
The protest rally began at 2:00pm with hundreds of party men and is part of the simultaneous movements of BNP and other like-minded political parties.
The protest rally is being held to press home BNP's 10-point demand which includes holding the national election under a nonpartisan interim government and also in protest of what the party has termed "democracy killing day".
The party men who joined the rally in small processions from various wards, were seen wearing colourful caps, carrying banners and posters, chanting anti-government slogans and demanding the release of BNP Chairperson Khaleda Zia.
Many members of law enforcement agencies were deployed in and around the rally venue.
BNP's Secretary General Mirza Fakhrul Islam Alamgir will announce the next course of action from today's rally.