Bicycle rally in Habiganj demanding preservation of Ramnath Biswas' house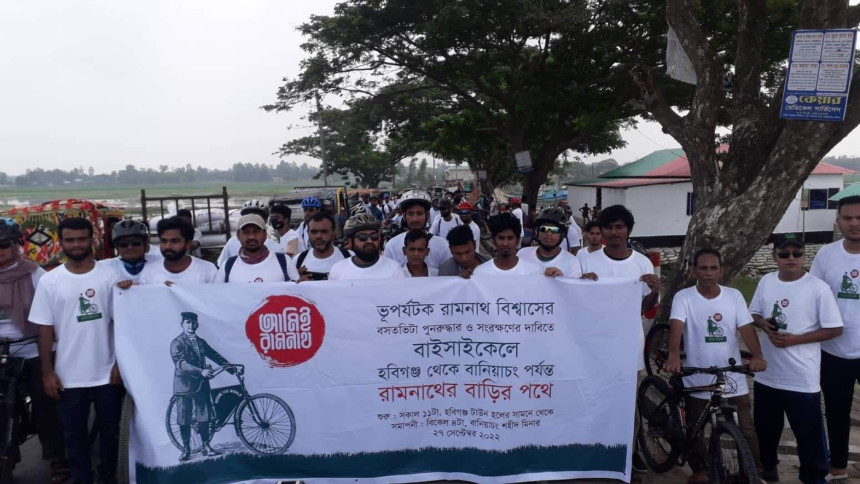 Fifty bicyclists started a rally from the Habiganj town to its Baniachong upazila demanding the restoration and preservation of the residence of traveller and travelogue writer Ramnath Biswas.
The bicyclists started from the town hall in Habiganj at 12pm today (September 27, 2022)
They will stay at Ramnath's house in Baniachong for some time and will take part in a rally at Baniachong Shaheed Minar at 4pm, reports our Moulvibazar correspondent.
Sources at Ramnath's house restoration and preservation committee said that the house and land of Ramnath has been occupied by Abdul Waheed, an alleged member of a Razakar family, for a long time.
Although Waheed claimed that he bought Ramnath's house and land from Moni Biswas. Local journalists and journalists from Dhaka were attacked by Waheed's people on September 11 when they were trying to collect information related to Ramnath's house and land. Waheed was later expelled from Baniachong Upazila Awami League party.
Ramnath was born on March 22, 1894, in Baniachong, Habiganj.