'Barriers to freedom of expression bringing country to a standstill'
19 eminent citizens on the Tentultala protest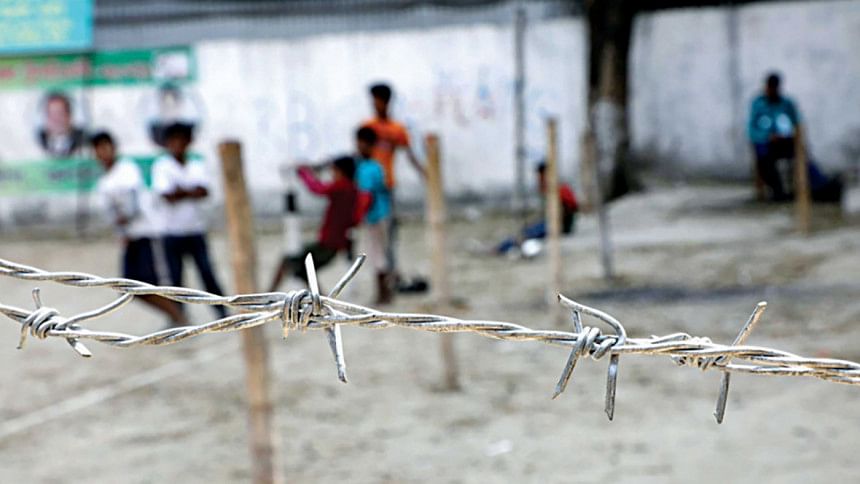 Nineteen eminent citizens today (April 25, 2022) protested the detention of Syeda Ratna, a community leader trying to save the Tentultala playground and her 17-year-old son.
They raised questions about why people have to be detained for their protest, according to a signed statement today (April 25, 2022).
"This kind of barrier to freedom of speech is bringing the country to a standstill," it said.
They also objected to Ratna's signing of bond before she was released, in which she agreed not to participate in any movement to defend the playground and demanded its withdrawal, added the statement.
Suggesting the authorities concerned to construct the police station building in another place, they said they want to see it as the Tentultala playground at Kalabagan
Kalabagan police picked up Syeda Ratna, who has been leading protests to save Tetultala playground in Dhaka, along with her son Mohammad Isha Abdullah yesterday (April 24, 2022) morning.
They were released around 13 hours later after signing a bond that she cannot conduct any demonstration to save the Tentultala playground.
The signatories are Abdul Gaffar Chowdhury, Syed Hasan Imam, Anupam Sen, Ramendu Majumdar, Sarowar Ali, Ferdousi Majumdar, Sarowar Ali, Abed Khan, Selina Hossain, Abdus Selim, Laila Hasan, Mofidul Haque, Mamunur Rashid, Shafi Ahmed, Shahriar Kabir, Muntasir Mamun, Nasiruddin Yusuff, Sara Zaker, Shimul Yusuf, and Harun Habib.
Read More: Stop Kalabagan police station construction on Tetultala playground: Activists