Barapukuria mine: Coal production resumes after three months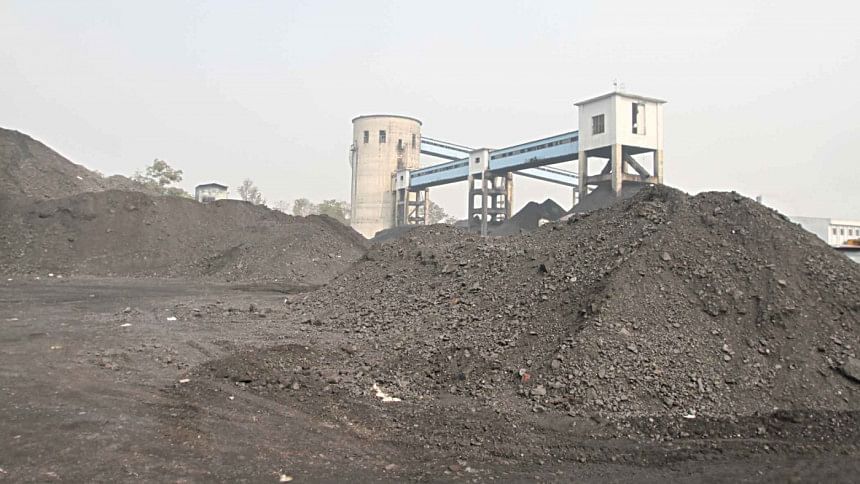 Production at Barapukuria Coal Mining Company Limited (BCMCL) resumed yesterday after three months.
The authorities suspended coal production on April 30 for development work.
Officials hope that coal produced at the mine will be a relief for the 525MW Barapukuria Coal-Fired Power Plant, which has been facing a shortage of coal.
Saiful Islam Sarkar, the new managing director of Barapukuria Coal Mining Company Limited (BCMCL), said production would continue for the next seven days on a trial basis.
Production would bump up after a week, he said, adding that all of the coal would be supplied to the power plant.
Around 2.5 lakh tonnes of coal were at the stockyard when production was suspended. The stock came down to just 60,000 tonnes at the beginning of this month as the power plant has been regularly taking coal from the stockyard.
As coal production was supposed to resume at the end of August, the power plant, which needs over 3,000 tonnes every day, would have run out of coal.
After The Daily Star ran a report about the matter on July 7, top officials of Petrobangla ordered resumption of coal production at the mine as soon as possible, sources said.