Bank official found dead; family suspects he jumped off building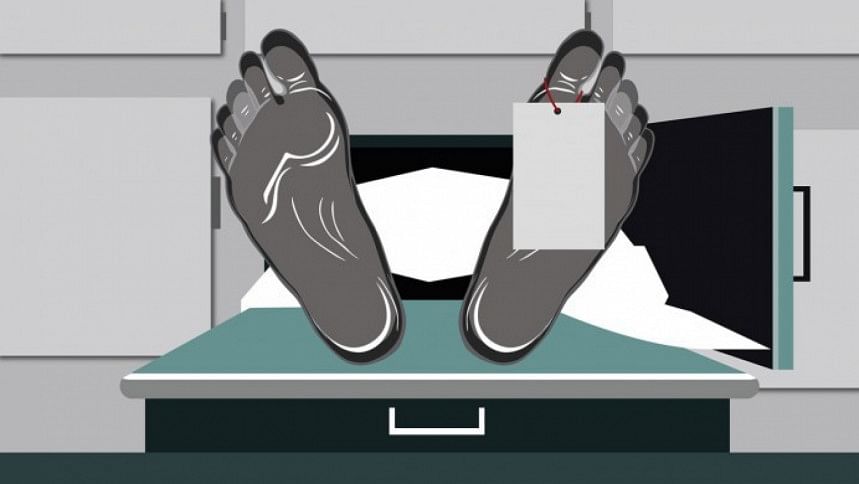 A bank official was found dead next to a nine-storey building in Dhaka's Sabujbagh area this morning.
Shawkat Hossain Fakir (33), a senior officer of a private bank's branch in Dhaka's Fakirerpool area, jumped off the building at Modhya Basabo area, family members and police suspected.
Pedestrian Tawfique Hossain said he saw the man lying in a pool of blood near the building around 10:00am.
The pedestrian along with deceased's family members later took him to Dhaka Medical College Hospital where doctors declared him dead around 11:15am. 
Hailing from Gazipur, Shawkat along with his wife Ayesha Akter, who is pregnant, used to live with his sister Morsheda Sultana on the fourth floor of the building.
"We are suspecting he jumped off the building," Mahmuda Sultana, another sister of the deceased, told reporters at DMCH. 
Muradul Islam, officer-in-charge of Sabujbagh Police Station, said the family members told police that the deceased had some psychological issues and had taken medicine for it in the past.
"The family members suspect that he jumped off the building. We are investigating the death, keeping every possible cause in mind," he said.
The body was sent to DMCH morgue for autopsy.