Bangladeshi student's killing in US a human rights violation: info minister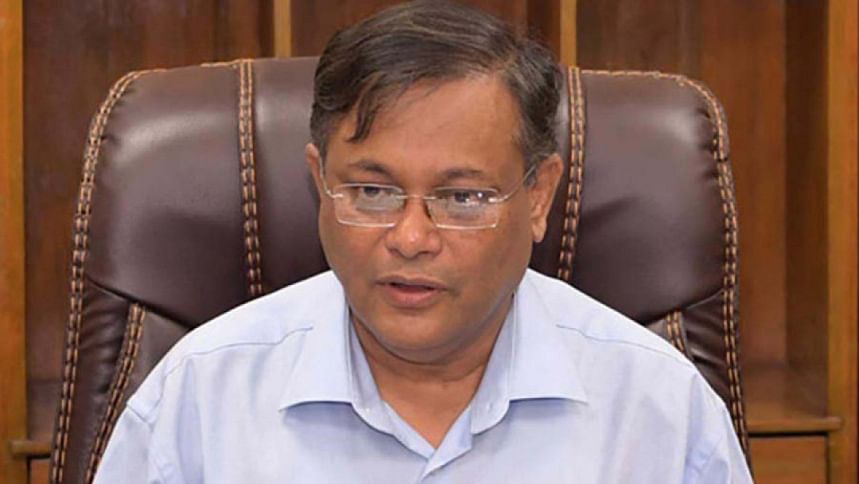 Information and Broadcasting Minister Hasan Mahmud said the death of a Bangladeshi-origin student studying at MIT in Boston, USA, is a violation of human rights.
"This murder is proof that human rights violations occur in the United States as well," he said while talking to reporters at Tathya Bhaban (Information Building) yesterday.
"However, the US government has already suspended the officer in question pending an investigation. We hope that the country's law enforcement agencies will be held accountable for this incident," he continued. "We are on high alert to ensure that no one violates human rights. We also want to ensure that human rights are not violated anywhere in the world."
"US National Security Council's senior director for South Asia, Rear Admiral Eileen Laubacher said the United States is interested in strengthening our law enforcement forces. We are collaborating closely," he said.
In response to a question about the BNP's nationwide mass sit-in programme today, the minister stated that the government has always cooperated and will continue to do so with any peaceful programme carried out by the BNP or any opposition party.
"However, in the name of peaceful programmes, they have always created chaos and destroyed people's property."
The AL leader also said, "We will keep a close tab on them, and so will our party, so that they do not cause chaos in the name of a political programme."
"If they try to cause chaos, the general public will resist, and AL will stand by them," he concluded.
The minister also stated that the release on bail of two top BNP leaders, Mirza Fakhrul Islam Alamgir and Mirza Abbas, proves that Bangladesh's courts are independent.
"They were arrested by the government and freed following proper legal procedures. Bangladesh's courts operate very independently, which is why they are free," he said.
"I wish them good health and long life. I hope they can continue to oppose the government while staying healthy," he added.