Bangladeshi pilgrims must provide biometric data for Umrah e-visa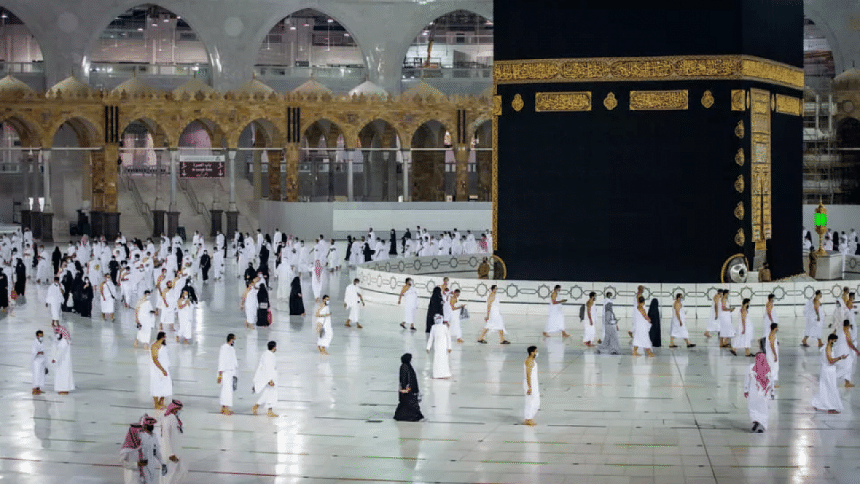 Pilgrims from Bangladesh and four other countries must provide their biometric data, including "fingerprints", to the Saudi authorities to get Umrah e-visas.
The other countries are -- the UK, Tunisia, Kuwait and Malaysia -- Saudi media reported referring to an announcement by the Saudi Ministry of Hajj and Umrah.
Pilgrims will have to use the Saudi Visa Bio app that allows visa registration via fingerprints and selfie biometrics.
The new app delivers on a commitment made by the Saudi government late last year to allow biometrics enrolment through mobile devices so pilgrims to Makkah can avoid visiting visa centres in person, making the country one of the first in the world to accept biometrics by mobile for visa issuance, reports Gulf News.
In February, the kingdom also released an electronic passport with a chip that stores the user's biometrics for authentication purposes.
M Shahadat Hossain Taslim, president of Hajj Agencies Association of Bangladesh (HAAB), told The Daily Star that the new system will create problems and sufferings for the elderly pilgrims as their fingerprints, in many cases, do not match with the biometric data stored in the machine.
"But we will certainly follow the rules set by the Saudi Arabian authorities once they come into effect," he further said.
According to the HAAB president, around three to four lakh Bangladeshis perform Umrah every year.