Bangladesh using reserves for people like other nations: PM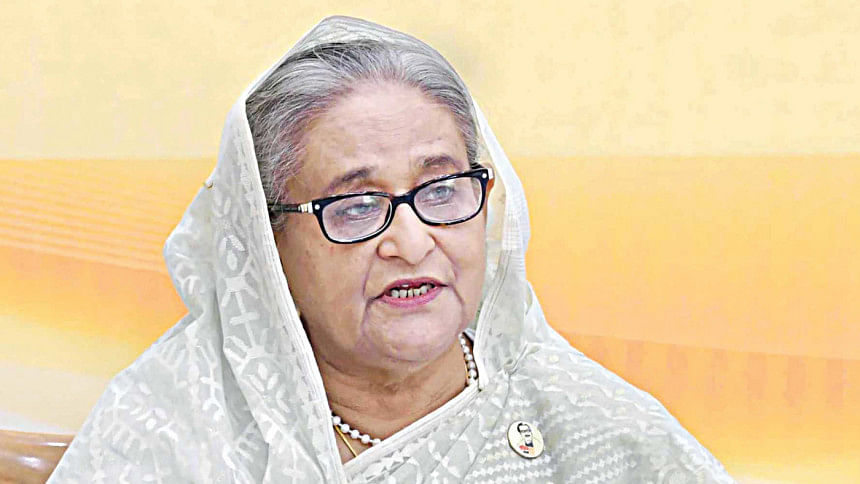 Every country is struggling with the prices of essentials and is having to use their reserves (of foreign currencies). Bangladesh is also doing the same for its people, said Prime Minister Sheikh Hasina yesterday.
Prices of essentials have shot up due to the Ukraine-Russia war and the coronavirus pandemic, she said.
The government is purchasing fertilizers, fuel and edible oil at high prices, she mentioned. She also urged people to be economical considering the situation.
She made the statements while addressing a function on the 51st National Cooperatives Day at Bangabandhu International Conference Center, joining virtually from the Gono Bhaban, reported BSS.
Talking about inflation, the premier said the prices of essentials have soared throughout the world, which affected Bangladesh too and almost all the countries are now suffering from high inflation.
She said now Bangladesh needs to purchase fertilizers, fuel and edible oil at a very high price amid high transportation costs for the sake of the people and agricultural production.
The head of the government said although the country has a cent percent electricity coverage, the authorities are facing trouble in generating power as imports of fuel and gas are being hampered due to the war.
"I hope we can overcome this situation," she said, referring to the measures taken by the government such as solar power, coal-fired power plant as well as the import of power from Nepal and Bhutan.
She, however, reiterated her call to the countrymen to concentrate on saving and exercising austerity as well as boosting food production.
In her speech, the PM said although the Covid-19 and current war and sanctions slowed down the progress to some extent, the government's goal is to go forward overcoming this situation and build the country as golden Bangla as dreamt by Father of the Nation Bangabandhu Sheikh Mujibur Rahman.
She called upon the country's youth to engage in inspiring people to form cooperatives for boosting food production and taking the country ahead further.
Referring to the 100 special economic zones being established by the government, she said, "You [youths] can set up food processing factories there, which will not only meet the local demand but also can help export."