"Bangladesh making efforts to end trafficking, yet to meet basic standards"
US human trafficking report says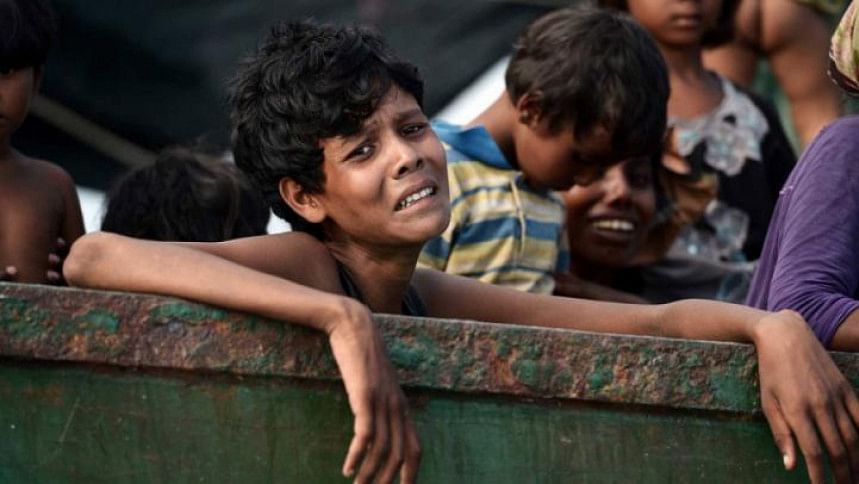 Bangladesh has maintained its Tier 2 ranking from the previous year in the US Trafficking in Persons (TIP) report for 2022.
In 2018, 2019, and 2020, Bangladesh was classified Tier 2 Watch List, which is worse than Tier 2.
The TIP is divided into three categories: Tier-1, Tier-2, Tier-2 Watch list, and Tier-3. Tier-1 is in the best position to combat human trafficking, while Tier-3 is in the poorest situation.
Any country falling in the category of Tier-3 faces sanctions on development assistance.
The 2022 TIP report is the 22nd instalment and covers 188 countries, including the US.
Trafficking is the act of coercing, deceiving, and fabricating information about individuals in order to use them or move them from one location to another for exploitation. This might take place within a nation or between nations.
The TIP report launched by the US Secretary of State Antony Blinken yesterday night said the Bangladeshi government is making great efforts to eradicate trafficking, but it does not yet fully satisfy the minimal requirements.
"The government demonstrated overall increasing efforts compared with the previous reporting period, considering the impact of the Covid-19 pandemic on its anti-trafficking capacity; therefore Bangladesh remained on Tier 2," it said.
These efforts included increasing investigations, prosecutions, and convictions against human traffickers, including upholding the dismissal of a member of parliament involved in a labour trafficking case, said the report.
In August 2021, the seven Anti-Trafficking Tribunals resumed operations and the Rangpur and Rajshahi tribunals became the third and fourth courts to record trafficking convictions.
The Bangladesh government also ratified the protocol to the International Labour Organization's forced labour convention as part of efforts against forced labour. However, it (government) did not meet the minimum standards in several key areas, the report read.
It identified fewer potential trafficking victims compared with the previous reporting period and victim care remained insufficient.
Bangladesh continued to allow recruitment agencies to charge high recruitment fees to migrant workers and did not consistently address sub-agents conducting illegal recruitment operations, leaving workers vulnerable to trafficking, it also read.
It did not uniformly employ standard operating procedures (SOPs) to identify trafficking victims among vulnerable populations, resulting in the penalisation of some returning migrant workers and potential sex trafficking victims, the report added.
The TIP report in addition stated that Bangladesh government pursued policy changes that would force potential labour trafficking victims to go through civil arbitration prior to initiating criminal investigations.