Bangladesh 2nd most corrupt in South Asia, right behind Afghanistan: TIB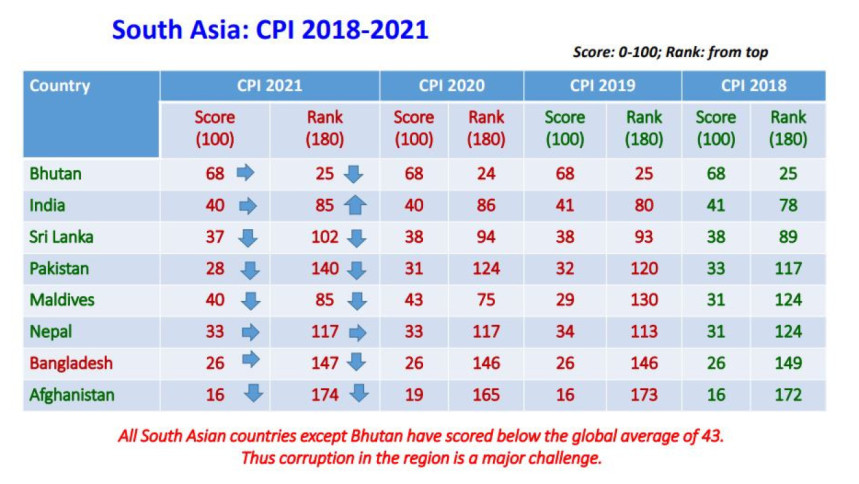 Bangladesh is the second-most corrupt country in South Asia, while Afghanistan earned the top spot in the region, according to the Corruption Perceptions Index (CPI) 2021.
Bangladesh is the third-most corrupt among 31 Asia-Pacific countries. The information was presented today in a Transparency International Bangladesh (TIB) webinar.
The CPI ranks 180 countries and territories around the world by their perceived levels of public sector corruption. The results are given on a scale of 0 (highly corrupt) to 100 (very clean).
Bangladesh received a score of 26 out of 100 and is ranked 147th from the top of the list of 180 countries.
Bhutan, on the other hand, has the lowest level of corruption in South Asia, with a score of 68. The country is ranked 25th in the world.
With 40 points each, India and the Maldives are ranked 85th. With 37 points, Sri Lanka is ranked 102nd, Pakistan is ranked 140th with 28 points, Nepal is ranked 117th with 33 points, and Afghanistan is ranked 174th with 16 points.
All South Asian countries, excluding Bhutan, have lower scores than the global average (43).