2-month restriction on hilsa fishing starts tomorrow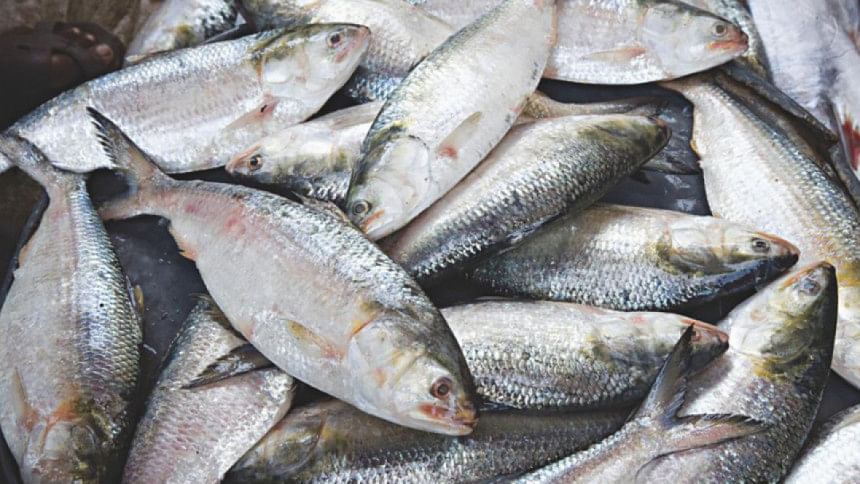 A two-month ban on netting, selling and transporting hilsa in six sanctuaries is set to start tomorrow.
Bimal Chandra Das, fisheries officer of Barishal, said the ban is going to be observed across 432km area of six districts, including three in Barishal division.
According to the Fisheries Department, 100km from Shatnal Point in Chandpur district to Char Alexander point in Laxmipur district; 90km from Char Ilisha to Char Pial in Bhola district; 100km from Char Veduria in Bhola district to Char Rustam in Patuakhali district; 82km in Sadar, Mehendiganj and Hijla in Barishal district; 20km of Naria and Bhederganj in Shariatpur district; and 40km of Andharamanik river in Kalapara of Patuakhali will be covered under the ban.
Fisheries officials said if the fish can lay eggs in the sanctuaries without any hindrance, the life cycle of hilsa will be completed and they will get a chance to become mother hilsas.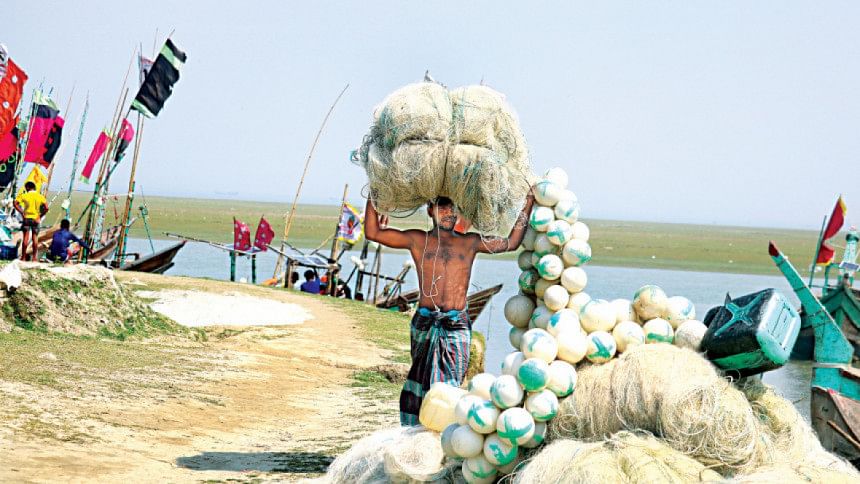 On the eve of the ban, anglers from various rivers of Barishal region were seen coming back ashore.
However, they have demanded state support to get through the down period. The demand includes 150 kg of rice for each family.
 Ibrahim Majhi, an angler from Daulatkhan upazila of Bhola, said, "We don't go out to the river during these two months. But in the past, hunger forced us to go back."
Divisional Fisheries Office sources have confirmed that this year, anglers from these six districts will be provided 40kg of rice per VGF card.
But the anglers maintain that this is not enough for two months.
Israil Pandit, president of Barishal District Small Fishermen's Association, said, "Only 40 kg of rice is insufficient to get through the two months of the ban. Each angler needs to be given a minimum of 150kg."