Baitul Mukarram to host five Eid jamaats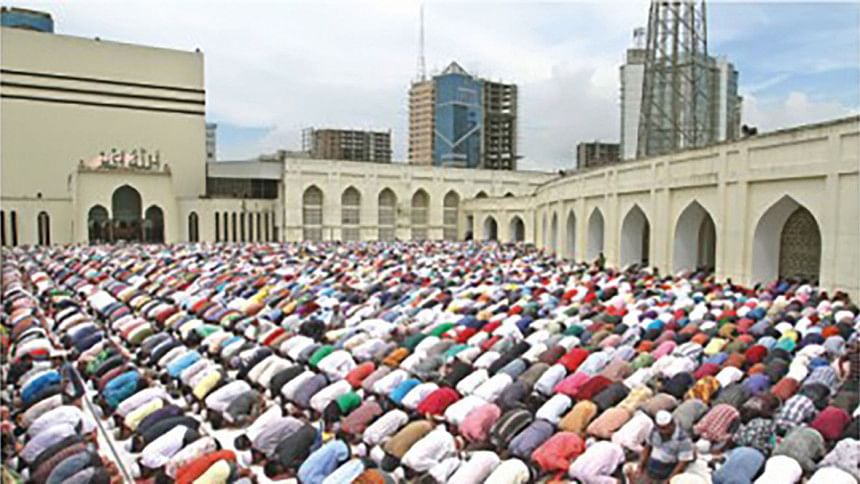 The main Eid-ul-Azha congregation will be held at Eidgah Maidan at 8:00am if weather remains favourable.
 In case of bad weather, the main jamaat will be held at the Baitul Mukarram National Mosque at 8:30am, said Abu Naser, spokesperson of Dhaka South City Corporation.
 Besides, there will be five jamaats at the national mosque on the day, according to a statement of Islamic Foundation.
 The first jamaat will be held at 7:00am while the next four will be held at 8:00am, 9:00am, 10:00am, and 10:45am respectively.
 The largest Eid congregations will be held at Sholakia Eidgah ground in Kishoreganj.
Eid-ul-Azha, the second biggest religious festival of the  Muslims, will be celebrated across the country on July 10 with due  solemnity and religious fervour.