Back to the theatre!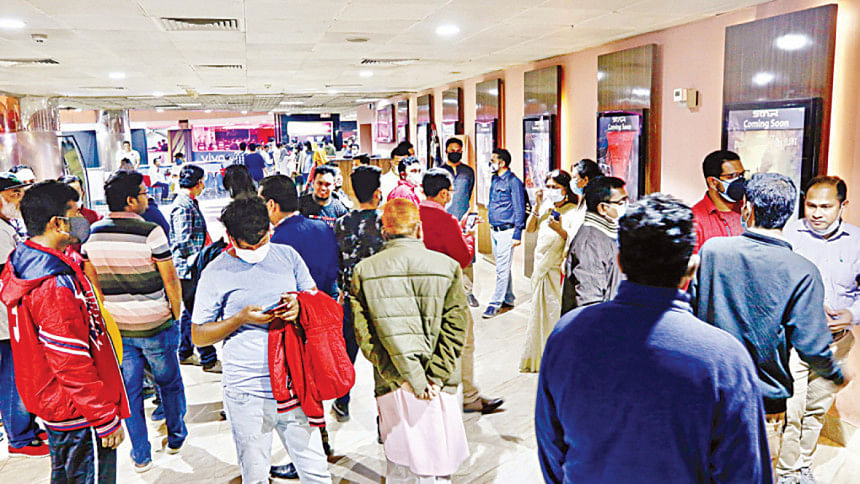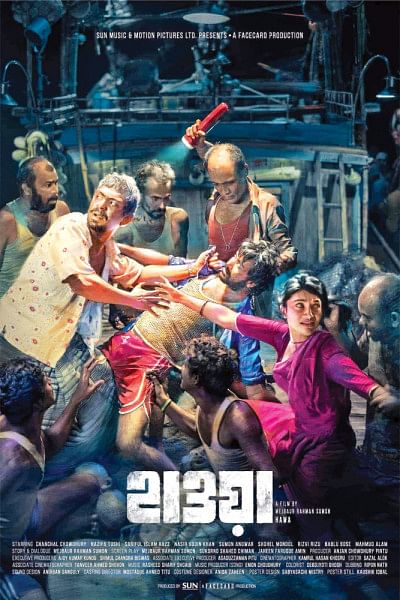 Thanks to Aynabaji, a crime thriller directed by Amitabh Reza Chowdhury, and Debi, a supernatural thriller by Anam Biswas based on Humayun Ahmed's novel, I started going back to the cineplex for movie night dates with cousins or friends. Watching a film with a big gang is now a thing; this culture was almost diminished and forgotten from our entertainment radar until recently.
With super hits like Poran, Hawa and Damal, we are eagerly looking forward to good entertaining films so that the pull towards watching a film in the theatres remains a temptation. Poran and Hawa managed to pull crowds who did not set foot in cinema halls in last 30 to 40 years!
During our parents' teen years or early married life, films like Sujan Shokhi, Sarang Bou, and Anonto Prem stole their hearts and records say that they have been to the theatres for over a dozen times to see that one hit movie, over and over again.
They even went for Roger Moore's Bond movies. Films were their only entertainment in a way but later on, the industry pushed its ardent fans far away with its lacklustre productions.
I remember when I was an adolescent, my uncle took me to my first film in big screen at Modhumita Cinema Hall. It was an English movie, The Land that Time Forgot. I loved Modhumita's wide staircase, it had a grand feeling, and the beautiful men and women on the cinema posters adorning the walls stirred my imagination. The dark theatre and a humongous screen, the red velvet chairs that could be pulled down; I was mesmerised with it all. I felt all these transported me to an unknown grand world.
"So, this is how adults have fun" was my only thought. My major attraction was the only snack bar selling brandless, deshi potato chips, orange Mimi chocolate bars, and Igloo's famous Choco bar ice cream.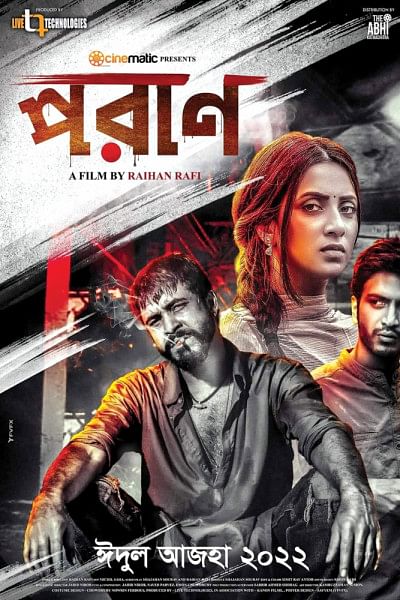 Well fast forward to my middle years, I never for once wanted to go to the theatre to watch something, except maybe Titanic, that too a premiere show in Modhumita. By that time the film industry moved so far away from pulling general masses to the theatres that it was an absolute disappointment. I do not want to delve into that era, rather I want to bring our focus to present times.
The cine complexes are state of art theatres now that gives you the perfect setting for enjoying a movie. The food stalls sell popcorns of different flavours, caramel, butter, salt and pepper, nachos platters, patties, and tumblers of soft fizzy drinks. You can even lie down and watch a movie for premium tickets. Latest Hollywood blockbusters and now a Bollywood addition and our bold contemporary films are taking us back to the theatres again.
We Dhakiites now make it a point to hop to cineplexes for a movie date and look forward to what's next. I want our talented young directors and producers to bring back that golden time of Bangla movies. And also urge hall owners to keep us abreast on latest international blockbusters.