'Architects no longer at mercy of the rich'
Rafiq Azam in conversation with The Daily Star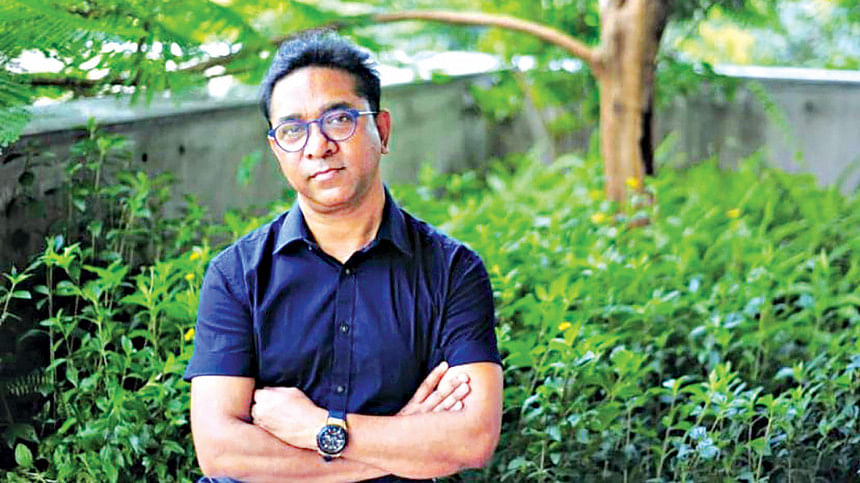 "I want to tell the politicians -- bring in the architects to transform cities and communities. Create opportunities for them to study more, so they can get better and more competent. It is a tragedy that city planners never get to implement their plans."
This is what internationally acclaimed  Bangladeshi architect Rafiq Azam had to say in a recent interview with The Daily Star.
He added that politicians ought to make architects partners in the process of building liveable cities and environments.
Azam is the principal architect of Shattoto, an architecture firm based in Dhaka with a focus on "architecture for green living". Formed in 1995, Shatotto intends to "unearth the lost history and heritage of Bengal and recreate the missing link of its urban and rural culture".
The architect makes a city of bricks and wood come alive, with greenery hanging from every floor, and ponds on the roofs. Every park becomes a meeting place for people from all walks of life. The parks and buildings he designs have no concrete walls.
Azam explained why; they form part of his vision of a city without divisions and distrust, a city that is accessible to all.
"I mainly got this inspiration from Old Dhaka. The dwellings there were mostly built right next to the streets. Each one had a 'roak' [a common space or porch where people could sit and chat] in front of them. These were places of trust and getting together, where people from the household and the streets could hang out," he said.
"But in new Dhaka, I noticed that each house is protected by walls. Some have barbed wires, while others have warning signs saying 'Beware of Dogs'. What does this say about the relationships we have with each other as members of this society? That we are each other's enemies? I have tried breaking down the walls of distrust through my work," he added.
"Once architecture was the weapon of kings and regents. They would use architects to erect towers, build tall structures and palaces. This way, they could prove their supremacy. They would enforce rule over others through these feats. However, the days have changed. The architects are no longer at the mercy of the rich ones," opined Azam.
He added that although he is thankful for the work he did for his rich clients, which helped him survive, he no longer wants to do their bidding.
"I want to be at the service of the common people. I want to do work that can change a child's life or transform the lives of an entire community," said the architect, who was recently featured by American news magazine Time for his climate resilient solutions for "the historic southern-half of Dhaka city to adapt to a warmer, wetter future."
"Recently, Time published an issue dedicated to the COP26. As Bangladesh is well known for its vulnerability to climate change, a lot of people have shifted their focus towards us," Azam said. "During the Time interview, I mostly presented the Old Dhaka Rasulbagh park project. They got very excited. From their perspective, they felt that a  solution exists."
He is one of those local architects who have managed to combine western theories with local knowledge passed down through generations.
"I had an exhibition in New York city in 1998, when I realised I had only received foreign knowledge at Buet. I didn't learn anything about our own heritage. I thought the organisers were pitying me; it was as if they were saying 'you are just copying us'."
Since then, he started contemplating how to apply local knowledge and elements in his work. "My drawings were in the European and/or American style. But then I adopted localised knowledge and elements to create a certain amount of fusion, and also devise new concepts."
Azam has received the highest number of international accolades among Bangladeshi architects. His work has been included in many famed European and American university curriculums. A book titled "Rafiq Azam: Architecture for Green Living" was published through a joint venture between Italian publication Skira and Bengal Foundation.
Translated by Mohammed Ishtiaque Khan.