Apply innovative ideas to build a smart Bangladesh
PM tells BCS officers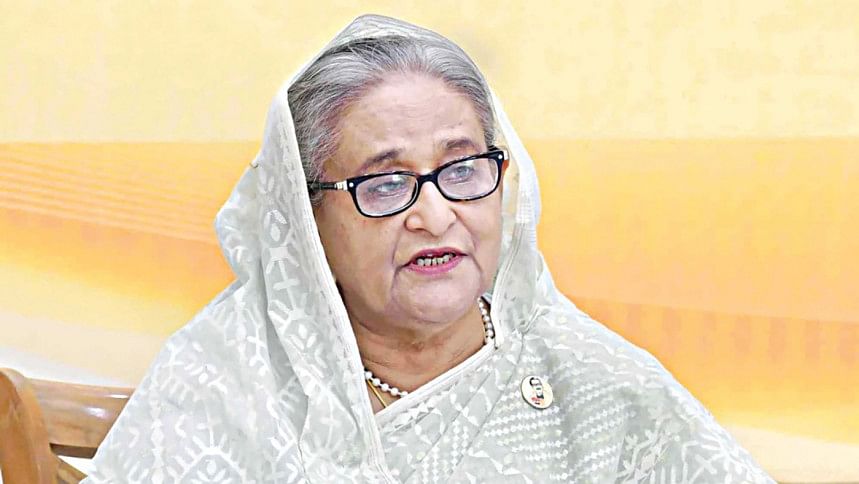 Prime Minister Sheikh Hasina yesterday asked the BCS officers to utilise their innovative power and talents in building a smart Bangladesh.
The premier was addressing the certificate-awarding and closing ceremony of the 74th foundation training course of BCS officers at her office in the city.
She said the country witnessed a radical change in a short period and asked the new officers to continue this development trend.
Hasina said they will build the country as a smart Bangladesh by 2041 through making the population, economy and all social systems smart.
She described the fresh officers as the soldiers in the implementation of the "2041 Smart Bangladesh" vision as they will go to higher posts in the government services gradually in future.
The premier reiterated her call to the countrymen to show austerity in using resources including electricity, water and gas as it is not known when the Russia-Ukraine war will stop.
The price of every commodity and transport cost went up throughout the world due to the sanctions and counter-sanctions, she said.
The PM asked the administration to promote austerity in the use of resources and raise food production in the country to offset the global crisis.