Amar Ekushey Boi Mela: A vibrant second day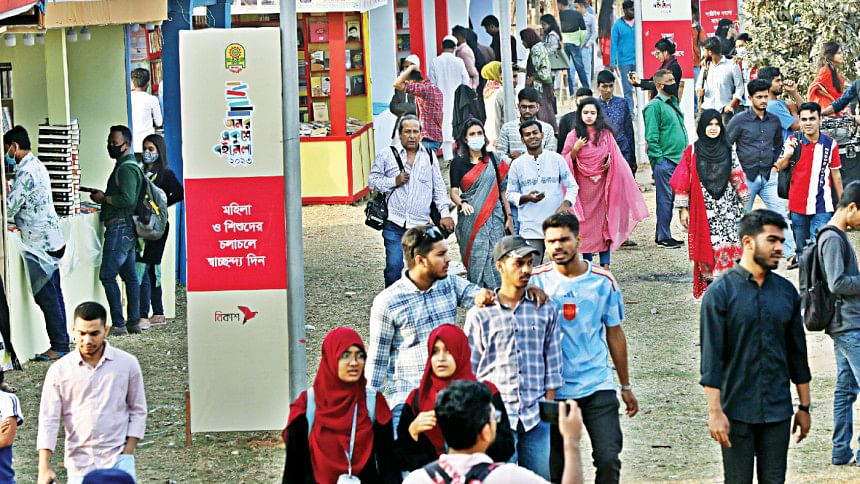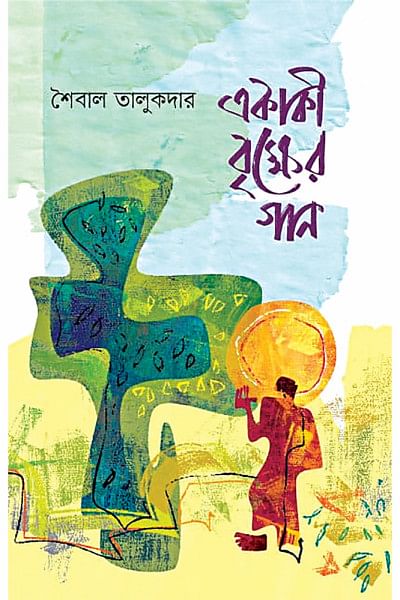 Rafia Ahmed tagged her three-year-old son along with her on the second day of the Amar Ekushey Boi Mela, who was seen following her around, wanting to buy some books on "cars".
Meanwhile, Kavya Binte Ananya, a teenager, came with her friends from Dhanmondi. "It's heaven for booklovers. I came with my friends to take a look at the new books published this year and we hope to come back again," said Kavya.
This was the picture on the annual fair's second day, a vibrant weekend with the presence of readers of all ages and walks of life.
Publishers were also happy with the turn-out of the crowd. Aditya Antor, publisher of Ittadi Gratha Prakash, said, ''It's a good sign for the Boi Mela. We hope to see greater numbers of people tomorrow (today) as well."
The unveiling ceremony of poet Shaibal Talukder's first book of poetry "Ekaki Brikkher Gaan" (Biddyaprokash) was held at Bangla Academy's Kabi Shamsur Rahman seminar room yesterday. Professor Syed Manjurul Islam was the chief guest at the function, followed by a discussion on the book held by Mahjabin Ahmad Mimi, Farid Kabir, Obaid Akash and Shakira Parveen.
"Shaibal Talukder saw life and brought that life into poetry. He expressed his thoughts in poetic language," said Prof Islam.
According to Bangla Academy, 21 new books were published on the first day of the book fair.
Among them are President Abdul Hamid's "Amar Jibanniti Amar Rajniti" (Bangla Academy), Korean filmmaker Kim Ki-Duk's "Basonto, Grishma, Sharat, Sheet ... Abong Basonta" (Translated by Audity Falguni), Pias Majid's "Marble Faler Mousum" (Oitijjhya), Wahiduddin Mahmud's "Unnayanshil Desher Ganatantrik Somajtantro: Ekti Ruprekha", Scott MacMillan's "Hope Over Fate: Fazle Hasan Abed and the Science of Ending Global Poverty" (Baatighar), and Mohammad Mufazzal's "Manorath" (Somoy Prokashon).
In the afternoon, a discussion, titled "Bangla Lokoshaite Hature Kabita", was held on the main stage of the fair, where Bilu Kabir read an essay.