All in the name of development: Without compensating, Gazipur city corporation grabs pvt properties
"If you follow the government laws, you will not be able to do anything here."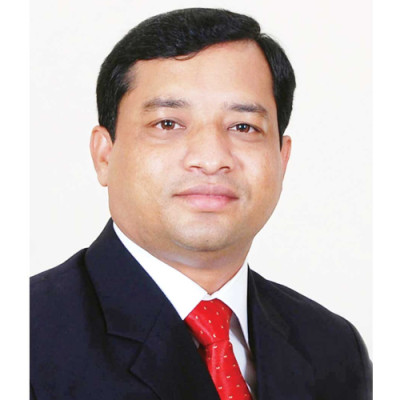 Several thousand residents of Gazipur city have lost valuable lands as the city corporation "encroached" on their private property and demolished their buildings to widen streets, drains and footpaths.
Aggrieved landowners allege that the city corporation employees earlier this year started either demolishing the structures or forcing the owners to knock down parts of their residential buildings and factories, shops and boundary walls without acquiring the lands in the first place.
Most of the residents did not get any compensation and many had to hire workers to clean the rubble left on their properties by the city corporation.
Several hundred trees on the private lands were also chopped down, locals alleged. Properties in Gazipur city are as expensive as they are hard to get.
The GCC, however, claimed that there was no provision for acquiring the lands and providing compensation. Almost 800km of roads are being widened, drains and footpaths are being constructed under two projects taken at a cost of Tk 2,200 crore.
The GCC's drive also disregarded two High Court orders to maintain status quo on possession of the properties in at least three instances.
More than 100 people who lost their lands filed separate writ petitions with the HC since last year, challenging GCC actions. The court ordered that the matter be disposed of as soon as possible.
The GCC disposed of 95 of the 100 cases by handing out a measly amount in compensation, said locals and a GCC official requesting anonymity.
'MANAGE MONEY, WE'LL ACQUIRE LAND'
Rafiqul Islam, a resident of Harinal area, said he lost one and a half kathas of land and part of his house.
"My house was built on my four-katha land. The city corporation did not acquire it, but demolished parts of my building and walls. I did not get anything in compensation," he told The Daily Star.
"The mayor called us to his office through his aides. I along with several other affected people went there twice, but he did not meet us," Rafiqul added.
Rafiqul's frustration was echoed by over two dozen affected people in Harinal, Baimail, Pubail, Bashugaon, Konabari, and Itahata areas.
They expressed utter dismay while talking to this correspondent. Most of them requested anonymity fearing backlash.
Contacted, Mayor Mohammad Zahangir Alam said the lands were taken proportionately from both sides. "Around 95 percent of the residents willingly gave up their lands for their own good. The remaining five percent might have been upset," he told The Daily Star on August 30.
The mayor said around 30,000 structures were affected.
Asked about the issue of land acquisition and providing compensation, he said, "If you follow the government laws, you will not be able to do anything here.
"…Get us the money. And we will acquire lands," he retorted.
"We have 40 lakh residents and what we're doing is for their well-being… I am widening the roads for the people. You should rather look into whether any corruption and embezzlement are happening."
He said the residents affected by expansion work of around 81km of road were compensated from the revenue collected by the city corporation. But there is nothing for those living by the 700km of streets being widened.
He added that they didn't get compensated because of fund constraints.
A GCC official versed in the projects said those who could use political connections got a lump sum amount in compensation.
Aminul Islam, chief executive officer of GCC, said the provisions for land acquisition and compensation were not kept when the projects were approved.
As per the rules, no development work can be undertaken without acquiring lands in metropolitan cities, but the two projects were taken before Gazipur was formally recognised as a metropolitan city in 2013, he said. The work for the projects began in March 2019.
Asked whether the GCC could expand roads work without acquiring lands, LGRD and Cooperatives Minister Md Tazul Islam said, "It's not supposed to be like that."
"I've heard some such allegations earlier, but we never received any formal complaint," he said on Friday.
Deputy Commissioner of Gazipur SM Tariqul Islam admitted that a good number of people spoke to him about the matters, but he had not taken any steps because no one filed any written complaint.
HC STATUS QUO 'VIOLATED'
The HC issued status quo orders on the possession of lands of Quasem Lamps Limited and Quasem group's guest house at Baimail and the properties of Escort Packaging Factory at Itahata, Majlishpur.
Despite the orders, the GCC took over the lands of the factories of Quasem Lamps Ltd and the guest house in Ward No-12 at Baimail, Joydevpur, on August 19 and August 20. The corporation demolished the structures and boundary walls.
Upon two writ petitions, the HC on November 2 last year and February 1 this year ordered status quo regarding the land of the guesthouse and Quasem Lamps Ltd. The two properties are on 241.50 decimals and 2.34 acres of land respectively.
Tajvir Ul Islam, chairman and managing director of Quasem Lamps, filed the writs over the arbitrary actions of the respondents and the threats of encroachment faced by the petitioner.
Upon another petition, a HC bench issued a rule on the mayor and two councilors on September 16 as to why contempt of court proceedings should not be launched against them for willful violation and disregard to the ad-interim status-quo order issued on February 1.
Making the rule returnable in two weeks, the HC also ruled as to why the contemnor respondents should not be punished in accordance with the law.
GCC employees took away lands of Quasem Industries Ltd, a sister concern of the group, in the same area on August 20.
Officials of the company said their 43 decimals of land was being grabbed and 158 trees, including two 100-old banyan trees, scores of jhau, rubber and fruit bearing trees were cut down.
During a visit, this correspondent found bulldozed boundary walls and entry gates of two factories and the guesthouse of Quasem group. Holes were dug up and drains were constructed eight to 10 feet inside the long-demolished walls along the road.
"The High Court status quo order was hung at the gate of Quasem Lamps Ltd. But they demolished it at the mayor's order," said Tariq Abul Ala, deputy managing director of the factory.
When his attention was drawn to the HC order, Mayor Jahangir said, "I'm respectful to the High Court and have not violated any such orders."
Ward-12 Councillor Abbas Uddin Khokon, meanwhile, claimed that the city corporation made the move after the period of status quo was over.
The existing 2.5-km road between Baimile Primary School and Abbas Nagar is being developed to a 30-feet RCC road with drains at a cost of Tk 28 crore. He said there is no allocation for acquiring private land and providing compensation.
Shamim Reza Khan, assistant general manager of Quasem group, said soon after the incident, he went to Konabari Police Station to file a case, but police neither took a case nor a general diary.
Then his company filed a case with a Gazipur court on August 29, he said.
Officer-in-Charge of Konabari Police Station Abu Bakar Siddique said the executive engineer of GCC informed him that the HC vacated the status-quo order.
About not recording a case, the OC said the complainant requested him to investigate first and then take steps.
OTHER VICTIMS
Quasem Group is not the lone victim in Bimail area. Private lands of around 200 people have been encroached upon and parts of their houses, shops, and boundary walls razed down.
Another instance of violation of the HC order can be seen at Escort Packaging Factory in Itahata, Majlishpur.
A relative of the factory owner wishing anonymity said people barged into the factory around 11:00am on June 10 with bulldozers and broke five concrete pillars and parts of the basement.
The incident took place just two days after the court issued the status quo order on possession of the property on June 8 following a writ petition filed by an owner of the factory.
"Our fundamental rights are being violated. We are dumbfounded and shocked," said the relative of the factory owners.
(Our Gazipur correspondent contributed to this report)