Ailing Mohsin deserves our attention
When this reporter knocked on the door of Md. Mohsin's residence, it took more time than usual for someone to answer it.
The focus of the entire sports fraternity had suddenly turned to ailing former goalkeeper following a report published in a national daily, which claimed he was desperately in need of monetary aid for recovering his well-being.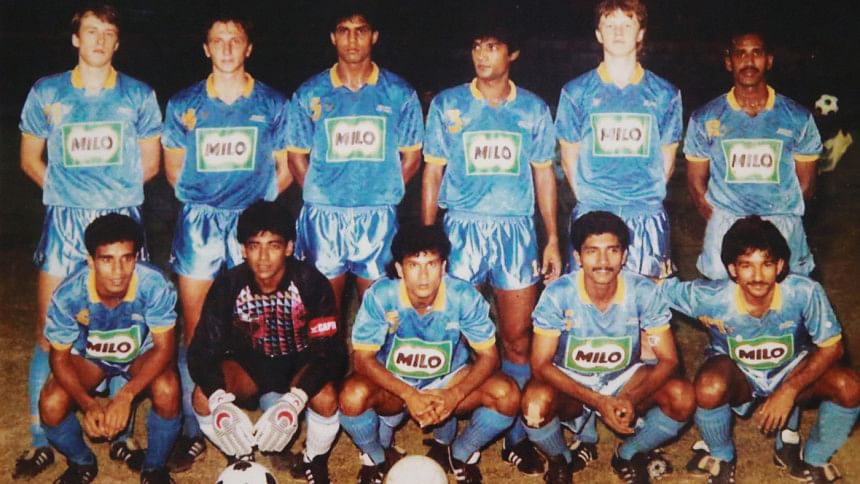 Amid load-shedding, the drawing room in the Siddheshwari flat only brightened up after the curtains were opened. And when Kohinur Islam Pintu, younger brother of Mohsin, asked his elder brother to come out of his bedroom, the star goalkeeper of 80s and 90s showed up wearing a simple blue t-shirt and a striped trouser, and greeted with a big smile.
Like many football lovers in the country, especially those who had sweet memories of Bangladesh football's golden era where Mohsin was a superstar, it was also a real heartbreak for this reporter to see him in such a vulnerable state.
What actually happened to the yesteryear's star goalkeeper? How did a once household name end up in such dire straits? What was the reason behind his present condition? Why has he come to focus only in recent times when he had returned to the country from abroad in 2014?
It was, however, not possible to get all the answers but his younger brother could only make it clear that Mohsin is not in a good shape in terms of mental health. Pintu also informed that they had never gone to anybody for help earlier, but recently they felt that Mohsin desperately needed assistance to resume a normal life.
Mohsin was very cordial throughout but the problem was that he could not complete any conversation, instead often incoherently repeating sentences. He was also unable to sit for a long time. The 60-year-old former Bangladesh captain was having trouble recollecting memories.
"It is very good that you have come here. [Hope] you will come again," was a sentence Mohsin uttered nearly 15 times during a 30-minute conversation.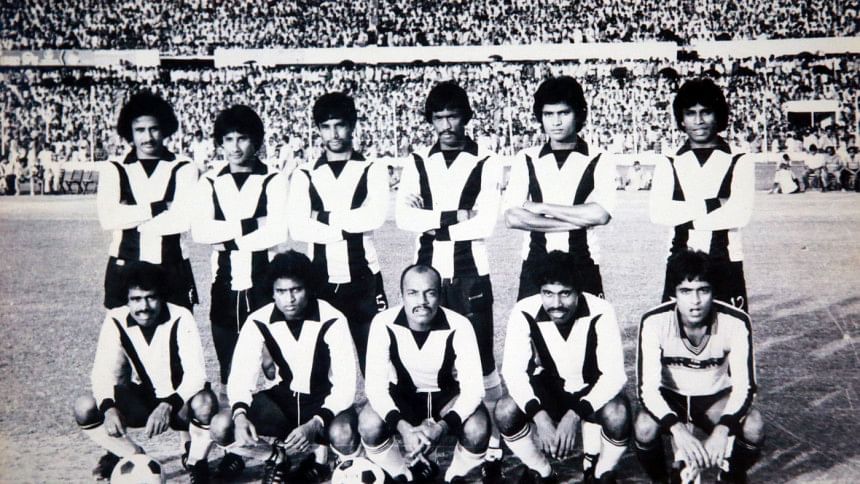 "Please put on your shoes. What happened to your finger? I like Canada more than America. Abahani will give me Tk 22 crore," were a few other sentences he said while this reporter was trying to get him to talk about his present and past.
Asked how he spends his time nowadays, Mohsin replied, "My mother is very sick and I stay at home. I did not go back to Canada because of my mother."
He suddenly went back to the other room and brought some old pictures of his playing days that apparently bring back some good old, fond memories to him.
Mohsin played for two of the most popular outfits in the country -- Abahani and Mohammedan -- and then rejuvenated Muktijoddha Sangsad. There was a time when the fans flocked to the club premises to see him in action during the training sessions.
"Where has that football [atmosphere] gone, when a lot of people came to watch us during our times. I captained Abahani, Mohammedan, and Muktijoddha Sangsad, but I liked to play for Abahani."
Following his mother's sickness and separation with wife, Mohsin returned to Bangladesh in February, 2014. A few years back he often visited his beloved Abahani and Mohammedan while players like Wasim Iqbal, Satyajit Das Rupu, and Kaiser Hamid also visited his house, but he stays confined in his apartment at present. 
After calling time on his illustrious football career, Mohsin went to the United States of America in 1997 before shifting to Canada. There, he worked at the store of a sporting club, associated with ice hockey and basketball, and later got married to a Bengali girl, hailing from his Manikganj district.
"The problem is that he [Mohsin] forgets everything. It has been happening for the last five to six months. That's why we have kept the door locked so that he can't go outside," Pintu informed.
Asked why Mohsin did not get involved in anything like business or football activities since his return, Pintu said: "My brother came back to see our sick mother in February, 2014, and did not go back after he himself fell sick. My brother could not bring anything following separation, since everything (assets) belonged to my sister-in-law. I had to hire a car to bring him from the airport. He always feels anxiety whenever he has to do something." 
With the responsibility of having to take care of his elder brother, Pintu had to give up his online clothing business. Their family is being run with the pension of his late father and some financial assistance from the sisters but they are unable to bear the expense of Mohsin's home-treatment or even get him admitted to the hospital.
"We have not sought any financial help before but we really need it now to cure my elder brother. If the government can come forward to help my brother, then it will be really good, like how we got Tk one lakh from the government when he was given a national sports award last year."
"However, we would appreciate if the government help us rescue our 67-decimal land in Savar from the land grabbers, then we will sell some of it and spend behind brother's treatment," said Pintu, adding that he also sought help from BFF president Kazi Salahuddin and vice president Abdus Salam Murshedy.
Salahuddin told The Daily Star, "I got informed about Mohsin yesterday [Monday] from Manik [BFF vice president Ataur Rahman Bhuiyan Manik] and I am really shocked after learning about his current condition as I played with him and against him.
"I must take care of him and provide the things he needs to get cured."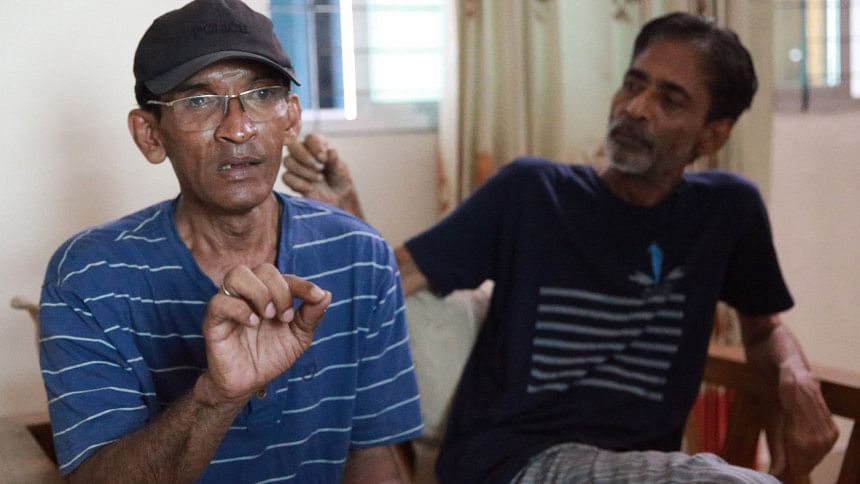 A former footballer, who played along with Mohsin, told this reporter on condition of anonymity: "You can understand what actually happened if you look at his face. What happened has happened, now it's our duty to stand beside him so that he can return to a normal life. He, as a famous footballer, deserves our attention."
Meanwhile, the Bangladesh Cricket Board (BCB) has already given assurances in extending necessary support to ailing Mohsin. We hope many more arrive to help him so that he can tell the tale of his glorious past to the new generations.