Afra yet to know that her father's no more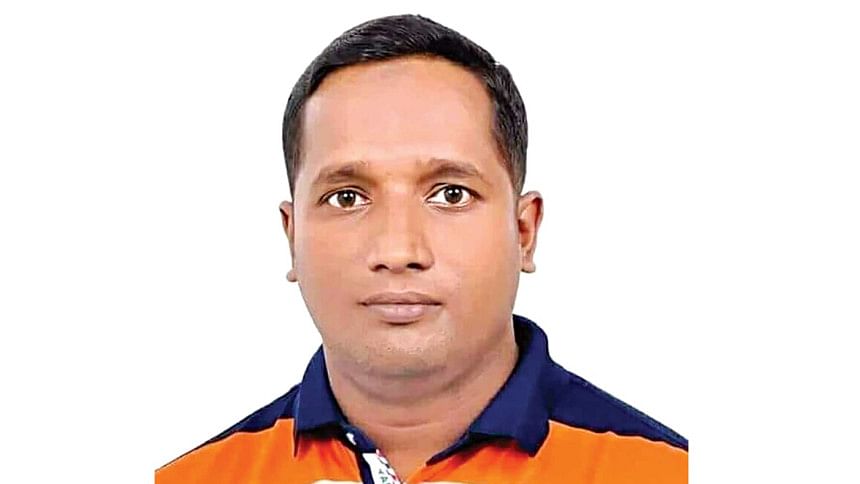 Five-year-old Afra still doesn't know that her father has passed. She knows he is in Dhaka. However, she was surprised to see such a crowd at her residence, Abul Kashem, her uncle told The Daily Star.
 Afra, a first-grader, is the daughter of Noor-e-Alam, the president of Bhola Jatiyatabadi Chhatra Dal, who was shot during a clash between police and BNP members. He died at a Dhaka hospital while being under life-support on Wednesday, three days after the clash on July 31.
His body was brought back to the residence at 10:00pm on Thursday. He was buried at the family graveyard the same night.
A number of people took part in his funeral with heavy heart.
Noor-e- Alam left behind his wife, Afra, four brothers and host of relatives and party men.
Yesterday noon, Afra was seen cheerfully playing, like nothing happened. "We didn't let her know that her beloved father is no more. We kept her out of house when her father's body was brought back home," said Abul.
Abdul Baset, president of Nationalist Lawyers Forum, said they're preparing to file a case over Noor's death.
On July 31, one person died and scores injured in a clash between police  and BNP men on the occasion of a political programme. Later injured  Noor-e-Alam died at the capital's Comfort hospital on August 3.