National Girl Child Day Today
813 girls raped in last 8 months
Says report of National Girl Child Advocacy Forum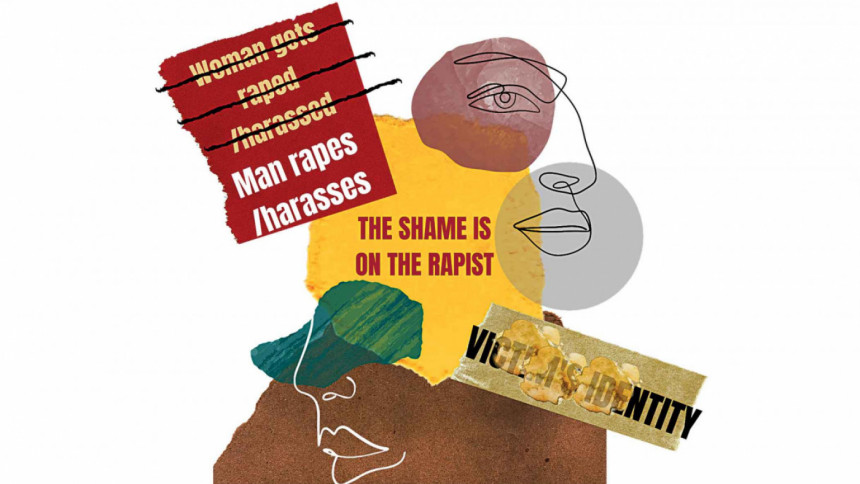 Even though rape laws were amended last year to allow for the death penalty, a total of 813 girl children were subjected to rape, of whom 110 were subjected to gang rape in the first eight months of this year, revealed a report.
A total of 79 girl children with disabilities were subjected to rape in this period, while another 127 girl children also faced attempts to rape, the report of National Girl Child Advocacy Forum said.
Although there is a High Court directive on the disposal of rape or murder cases within 180 days of filing them with Women and Children Repression Prevention Tribunals, this is not executed in reality, the report found.
Sexual harassment of girl children in Bangladesh has increased by seven percent in the first eight months of this year, compared to 2020, the report also revealed.
The report, titled "Girl Children Situation Monitoring Report 2021", was prepared by the forum, based on reports of 24 daily newspapers, in 13 categories from January to August, this year.
It will be officially launched today.
According to the report, a total of 112 girls were subjected to sexual harassment and torture from January to August 2021, of whom four were girl children with disabilities and 21 were subjected to pornography.
In most cases, the perpetrators were family members, relatives, teachers and stalkers.
A total of 193 girls were also killed in this period, due to rape, sexual harassment and family feud, while another 153 girls died by suicide.
In this period, nine girl children were subjected to acid attacks due to family feud and rejection of love proposals, while another 140 was subjected to trafficking and abduction.
Child marriage was at its peak during the pandemic. According to a survey of the forum conducted in 136 unions of Bangladesh from August 2020 to August this year, a total of 1,253 girl children were married before 18.
According to the data of the forum, child marriage increased by 13 percent compared to 2019.
On the other hand, a total of 26 girls who worked as domestic help were tortured in the first eight months of 2021, of whom 13 faced physical violence, three were killed after torture and 10 were harassed sexually.
According to the forum, judicial proceedings should be completed as soon as possible with special emphasis on child abuse, rape and murder. If the court is closed due to the pandemic, the judicial activities must be completed in the virtual court.
The forum also recommended that in order to stop sexual harassment and torture of girl children, a separate law regarding Sexual Harassment Prevention and Remedy Act be enacted.
It also recommended stopping giving political and administrative shelter to the perpetrators of girl child abuse, and a separate department for protecting child rights.
At the same time, since parents are marrying off their underage daughter in the pandemic due to financial instability, they must be brought under the government's social safety net programmes on a priority basis.
In order to stop pornography, the forum also recommended banning the pornography sites and ensuring exemplary punishments to those who are involved in child pornography.