7 Rohingyas, making their way from India, detained in Cox's Bazar camp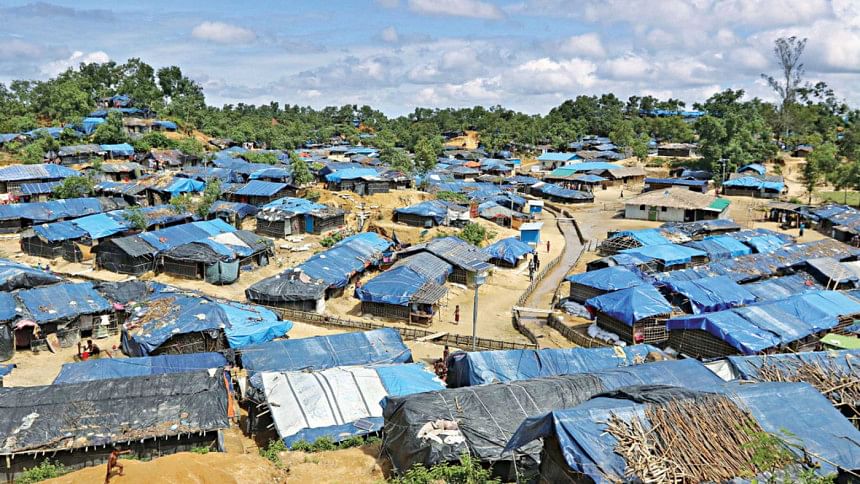 Seven members of two Rohingya families, who made their way from India's Jammu and Kashmir, have been detained by Armed Police Battalion (APBn) at a refugee camp in Cox's Bazar.
They were detained from Lambasia camp-1 at Kutupalong in Ukhia upazila last night (May 28, 2022), said Naimul Haque, commander (superintendent of police) of APBn-14.
The detainees are Sajan (20), Hamida Begum (23), Ibrahim (3), Mohammad Tahir (33), Anwar Kalim (22), Saima (5) and Ramina (2), our Cox's Bazar staff correspondent reports.
Commander Naimul Haque said that the detainees, during interrogation, confessed to the police that they arrived from India. They were sent to Kutupalong transit camp.