5 lakh expats returned home after losing job
Minister tells JS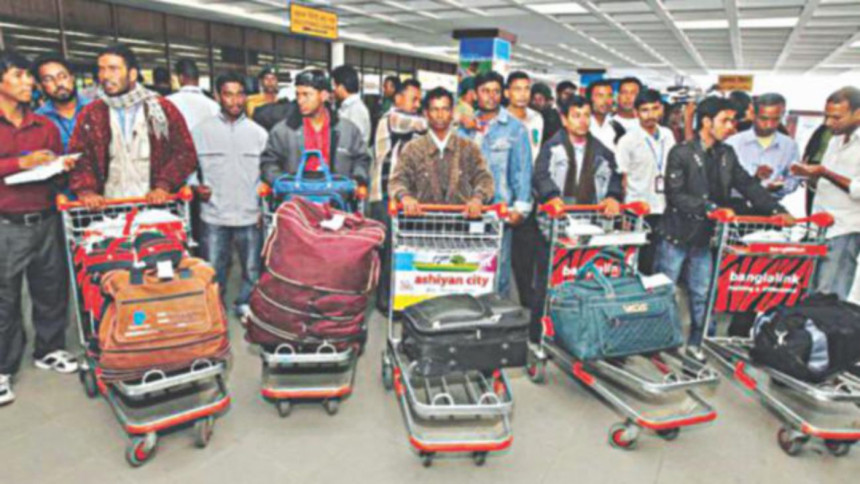 Since the Covid-19 outbreak, more than five lakh Bangladeshi expatriate workers have returned home after losing their jobs, Expatriates' Welfare Minister Imran Ahmad yesterday informed parliament.
The minister said this in reply to a query of Awami League MP Manzur Hossain from Faridpur-1.
Replying to another query, Ahmad told parliament that 5.4 lakh new migrant workers have been employed abroad till May 2022, due to various diplomatic initiatives of the government.
In response to a question of AL MP Didarul Alam from Chattogtam-4, the minister said till May 2022, a total of 10.50 lakh female migrant workers have been working in 84 countries of the world.
Ahmad highlighted the various steps taken by the Bangladesh missions concerned to ensure safety of female workers abroad.
Replying to a question of AL MP Ali Azam, Food Minister Sadhan Chandra Majumder said there is no shortage of food grains in the country, as per the demand.
In reply to a question of AL MP Abul Kalam Azad, Commerce Minister Tipu Munshi told the House that the government has identified and taken actions against those who tried to create a volatile environment in the market by stockpiling soybean oil recently.
The minister said the market monitoring team, led by the commerce ministry, and the National Consumer Rights Protection Department has already fined the perpetrators.
"Fines have been realised from the persons responsible by operating mobile courts run by the district and upazila administrations. In addition, regular cases are being filed against them," Munshi said.