27 eminent citizens demand full implementation of CHT accord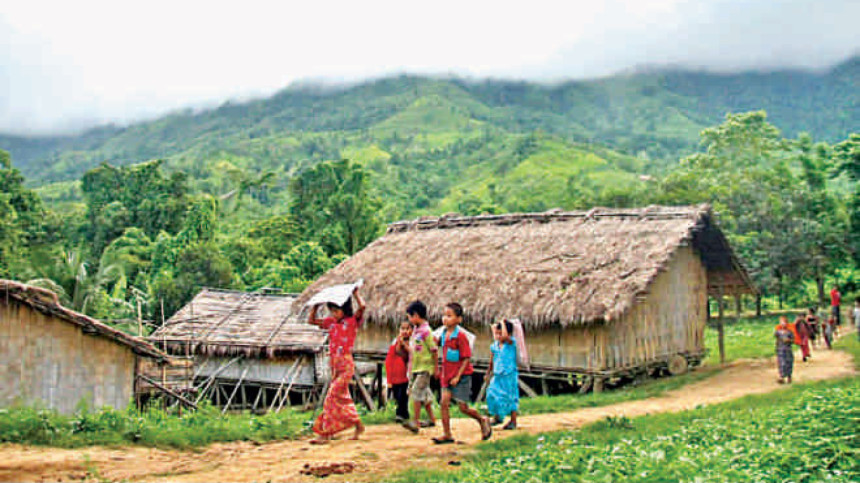 Twenty-seven distinguished citizens have demanded that the government fully implement the Chattogram Hill Tracts (CHT) Peace Accord, 1997 through upholding the CHT Regulation, 1900 in order to protect the rights, heritage and culture of its indigenous people.
The Chattogram Hill Tracts (CHT) Regulation, 1900 had been issued by the then British colonisers in order to protect the diverse culture and its indigenous inhabitants.
This regulation came into force on May 1, 1900 -- giving special status to the Chattogram Hill Tracts area.
The 27 citizens placed the demand through issuing a joint statement on Wednesday (November 24), saying that if the 1997 CHT Accord is not fully implemented through safeguarding its assisting regulation -- the CHT Regulation, 1900 -- an apprehension over questioning the bright image of Bangladesh, achieved through signing of the historic accord, in the international arena particularly to all agencies of the United Nations will be created.
"We cannot accept this loss in any manner," they said in the statement.
In the statement, they demanded that the government allocate necessary means and provide complete assistance to make the CHT Land Commission more vibrant in order to resolve land related disputes.
"We have noticed that a vested quarter is making different attempts to raise questions afresh about the CHT Regulation, 1900, although the Appellate Division of the Supreme Court has much ago disposed of this issue. According to the apex court verdict, the CHT Regulation, 1900 is not contradictory to the constitution and therefore, the government has not scrapped the regulation," they said.
Prof Emeritus Serajul Islam Chowdhury of Dhaka University; human rights activist Dr Hameeda Hossain; human rights activist and former caretaker government's adviser Advocate Sultana Kamal signed the statement, among others.