2021 Sexual assault: CU expels 4 BCL men for a year
Probes all such incidents; students call off protest as demands met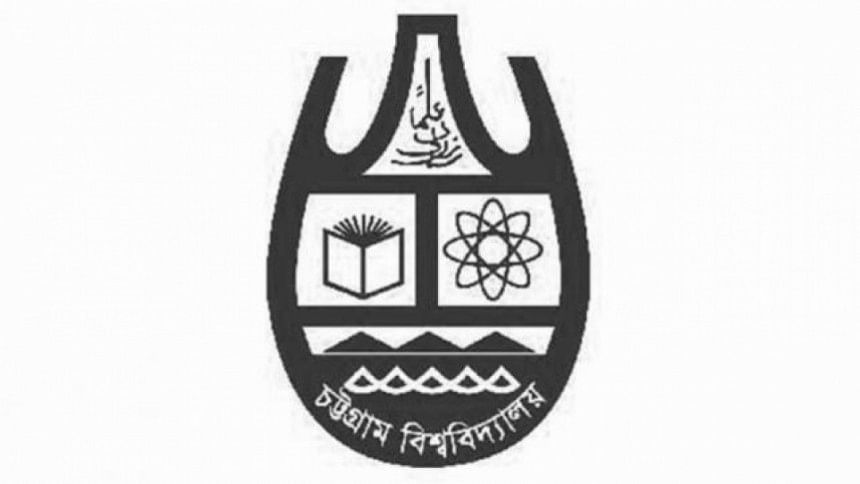 Chittagong University authorities yesterday expelled four Bangladesh Chhatra League activists for their involvement in the sexual harassment of two female students on the campus in September last year.
The action was taken as CU students began a protest with a four-point demand last week after a female student was sexually assaulted by six BCL men on campus premises on July 17. Around five people, all BCL men and two of them students of CU, have already been arrested in this regard.
The expulsion of the four was announced by CU Pro Vice-Chancellor Prof Dr Benu Kumar Dey, acting registrar SM Monirul Islam, and Proctor Dr Rabiul Islam Bhuiyan at a press briefing at the Vice-Chancellor's Office.
Monirul Islam said the investigation of the recent incident along with the other pending sexual harassment complaints have been completed, as per the protest demands.
"Following the investigation of the September incident, we expelled four students from the campus for one year as they were found guilty."
The four are Raju and Iman of the philosophy department, Rubel Hasan of the Islamic history and culture department, and Junaid of the Arabic department.
They are all students of the 2019-2020 session and followers of the CFC -- a BCL faction led by the CU BCL President Rejaul Haque Rubel, campus sources said.
On September 16, two students of the journalism department, on their way back to the campus around 11:30pm, were harassed by the four BCL men.
As part of probing previous cases, the authorities sent ATM Rafiqul Haque, a teacher of the environmental science department, a warning letter in connection with molestation allegations filed by a female student.
Another student of the chemistry department was also served a letter for sexually harassing a female student on the campus.
Meeting another demand of the agitating students, CU has also reformed the sexual harassment prevention cell, the acting registrar added.
The authorities also withdrew the restriction imposed on female students, which asked them to return to their dormitories by 10:00pm.
Demonstrators hailed the CU administration's decisions and announced that they would discontinue their movement.
Farhana Akter Ayushi, a protesting student of CU, said, "All of our demands have been met, so we won't continue the protests. However, we urge proper implementation of the decisions."