2 ministries ask officials to cut energy expenses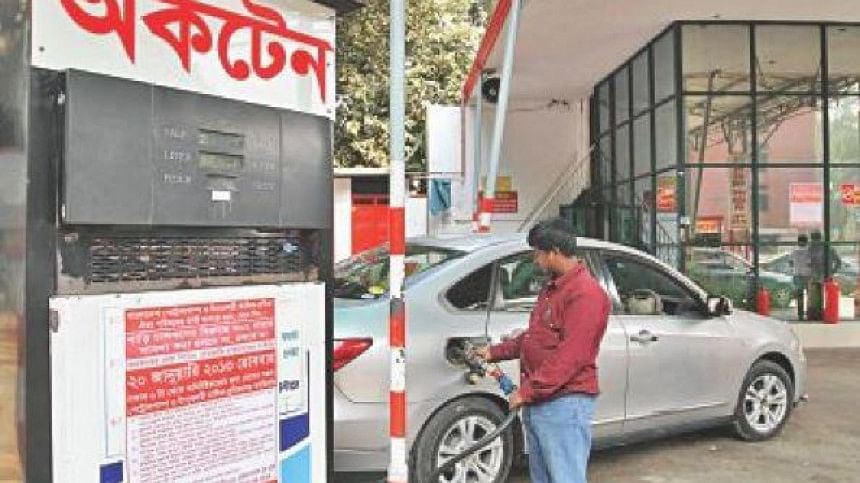 The finance ministry yesterday directed government officials to lower fuel and lubricant expenditures for their vehicles by 20 percent while the public administration ministry asked officials not to waste power.
The directives come a day after a meeting at the Prime Minister's Office asked for austerity at government offices.
The finance ministry in a circular said government officials must not spend more than 80 percent of their allowance for fuel and lubricants and conserve 25 percent of their allowance for electricity.
At a meeting chaired by public administration ministry Senior Secretary KM Ali Azam, it was decided that the ministry would cut its fuel expenditure by 30 percent.
It asked its employees to keep an eye on power consumption and to see that electricity is not wasted.
On Wednesday, top government officials at a meeting at the PMO decided to cut the government's energy expenses by 20 percent.
Soon afterwards, the water resources ministry ordered its officials to avoid personal use of government vehicles and to set the thermostats to 26 degrees Celsius at Pani Bhaban.
Meanwhile, State Minister for the Ministry of Public Administration (MoPA) Farhad Hossain yesterday said if reducing power consumption has the desired effect, there will be no need for shortening work hours.
"If it [shortening work hours] is necessary, it will be done. Right now, saving power consumption by 25 percent is enough," he told reporters at the ministry.
There are 15 lakh government officials in the country. If they go for austerity measures, it is possible to reduce power consumption by 25 percent, he said.
An additional secretary who was present at yesterday's meeting at the MoPA told this correspondent that officials often left rooms without turning off the AC, lights and the TV, assuming that the support staff would turn them off. "The officials themselves were asked to switch these things off before leaving a room."
Besides, the commissioner of the transport pool was directed not to spend over 70 percent of the allocation for fuel this fiscal.
The meeting has also discouraged officials from going on foreign trips. "Travel for training is also discouraged. They are advised not to make any trip in this crisis."
Resolutions made at the meeting will be given to other ministries, he said, adding that administration officials across the country will be asked to follow the directives.