1994 Ansar Mutiny: SC scraps verdict that reinstated 2,000 jobs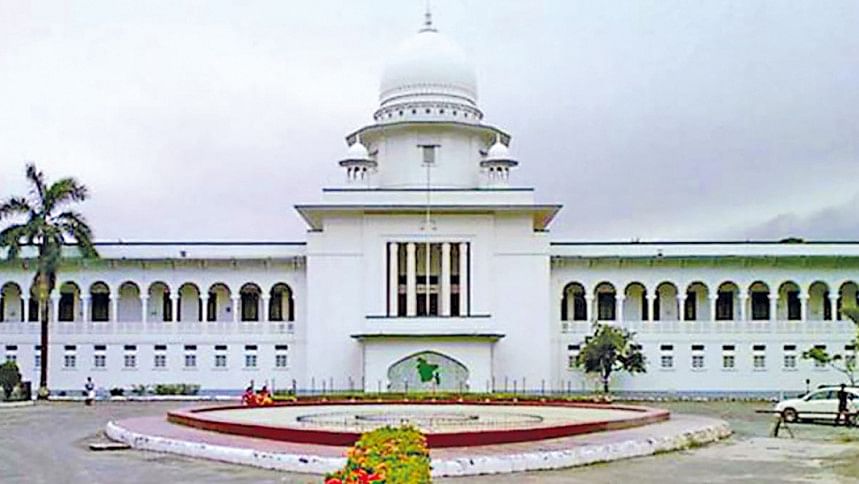 However, the government may reinstate after scrutiny the individuals who are innocent and those who moved writ petitions before the HC to get back their job, the apex court observed in the full text of a verdict.
"The government may take measures to take back the innocent writ petitioners in Battalion Ansars after proper scrutiny, if they are found not guilty of revolt or 'Mutiny'," read the full text of the SC verdict released on Thursday.
"In our view, these individuals do not deserve to be treated as suspects or as persons of interest. They deserve to live with dignity. Their departure from the Ansar should not be a reason for discrimination used to deny them employment --especially in private organisations," a three-member bench of the apex court headed by Chief Justice Hasan Foez Siddique said in the judgement.
The two other judges are Justice Obaidul Hassan and Justice M Enayetur Rahim.
Writ petitioners' lawyer Salahuddin Dolon told The Daily Star that there is no legal bar for the government to take the Ansar members back to service through scrutiny.
On August 2, 2022, the apex court bench delivered a short verdict on this issue after hearing three appeals and three leave to appeal petitions filed by the state and the director general of Ansar and VDP challenging the HC verdicts.
Senior lawyer and Supreme Court Bar Association President Md Momtaz Uddin Fakir also appeared for the Ansar members while Attorney General AM Amin Uddin represented the state. Senior lawyers Kaml Ul Alam and Quamrul Haque Siddique argued for the director general of Ansar and VDP during hearing of the appeals.
Following several writ petitions, the HC delivered two verdicts in 2017 and one in 2018 directing the government to reinstate some of the Ansar members dismissed following the Ansar mutiny in 1994.
The Ansars, who can demonstrate physical fitness and are of service age, were to be reinstated within four months of the HC order.
Additionally, the government was to provide pension and other benefits to those who reached the retirement age, the HC said.
The Ansars in the petitions said they gained acquittal from courts at different times in the case filed following the Ansar mutiny.
The petitioners said that they applied to the government authorities concerned in 2000 to be reinstated, but the authorities did not do so.
In 1994, hundreds of Ansar members reportedly stood in rebellion against the authorities raising different demands.
Following the incident, a case was filed against 2,696 Ansar members which led to their termination.
A large number of Ansar men were later acquitted of the mutiny charges, and around 2,000 of them filed petitions with the HC seeking their jobs back.