14 more family members of slain Rohingya leader Mohibullah going to Canada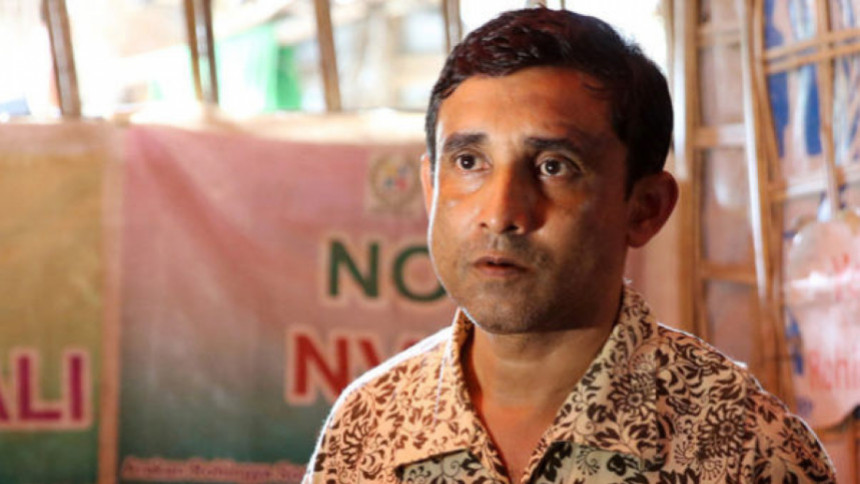 Fourteen more family members of slain Rohingya leader Mohibullah are being relocated to Canada from Bangladesh.
Faruk Ahmed, assistant superintendent of police of the Armed Police Battalion (APBN)-8, confirmed the development to our local correspondent.
On Sunday morning (September 25, 2022), they left Kutupalong transit point in Ukhia for Dhaka and the matter was made public last evening (September 26, 2022), Faruk said.
The officials of the Refugee Relief and Repatriation Commissioner (RRRC) and the United Nations High Commissioner for Refugees (UNHCR) and police were present when they left the camp, he said.
"Mohibullah's mother Umme Fazal (60), younger brother Habib Ullah's wife Asma Bibi (35), son Koykba (15), Boyoshara (13), Hunaisa (9), Md Aymon (8), Orda Bibi (5), Md Ashraf (5), Shamsun Nahar (37), Hamdallah (11), Hannan Bibi (9), Afsar Uddin (7), Sohana Bibi (5), and Mezbah Ullah (1) are the family members who left the camp," he added.
On October 17 last year, 11 members of Mohibullah's family were taken to Canada as refugees in the first phase.
Rohingya rights activist Mohibullah was shot dead on September 29 last year at the office of Arakan Rohingya Society for Peace and Human Rights at a refugee camp in Ukhia, Cox's Bazar. He was the chairman of the organisation.