12 orgs write to UN, calling for banning Rab from peacekeeping missions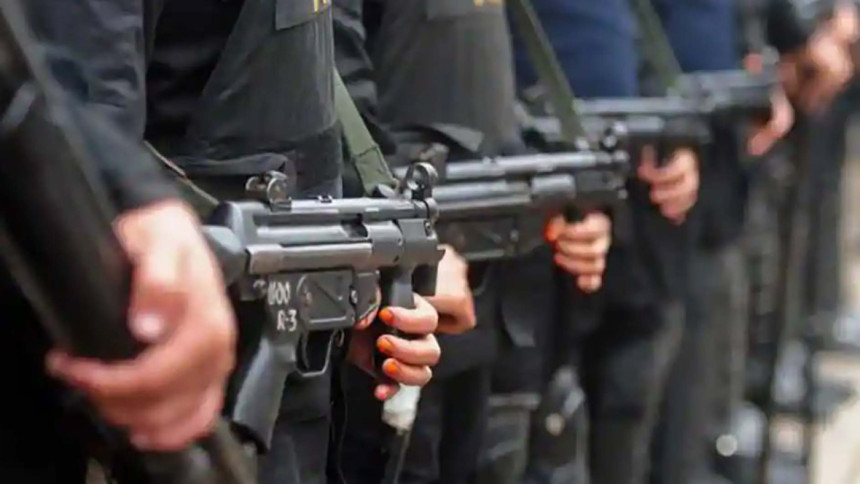 The United Nations Department of Peace Operations should ban Bangladesh's Rapid Action Battalion (Rab) from UN deployment, 12 organisations wrote in a letter to Under-Secretary-General Jean-Pierre Lacroix.
The letter was made public today on the Human Rights Watch website.
Human rights organisations and UN rights experts have voiced concerns about allegations that members of Rab engaged in torture, enforced disappearances, and other rights violations.
The Department of Peacekeeping Operations is yet to respond to the letter sent privately over two months ago on November 8, 2021.
The organisations that signed the letter are: Amnesty International, Asian Federation Against Involuntary Disappearances (AFAD), Asian Forum for Human Rights and Development (FORUM-ASIA), Asian Human Rights Commission, Asian Network for Free Elections (ANFREL), Capital Punishment Justice Project, CIVICUS: World Alliance for Citizen Participation, Human Rights Watch, International Federation for Human Rights, Robert F. Kennedy Human Rights, The Advocates for Human Rights and World Organization Against Torture (OMCT).
"If Secretary General Guterres is serious about ending human rights abuses by UN peacekeepers, he will ensure that units with proven records of abuse like the Rapid Action Battalion are excluded from deployment," said Kerry Kennedy, president of Robert F. Kennedy Human Rights. "The evidence is clear; now it's time for the UN to draw a line."
On December 10, the US designated Rab as a "foreign entity that is responsible for or complicit in, or has directly or indirectly engaged in, serious human rights abuse," under the Global Magnitsky Human Rights Accountability Act.
The Bangladesh government has responded to the announcement of US sanctions with denials and retaliation against human rights defenders and victims' families, HRW noted. Families of victims of enforced disappearance reported that officers are showing up at their homes, threatening them, and forcing them to sign false statements that their family members were not forcibly disappeared, it added.
On December 5, the UN Working Group on Enforced and Involuntary Disappearances voiced concerns that "members of the Rab would be eligible to participate in UN peacekeeping operations, without any previous investigation into their alleged involvement in the commission of human rights abuses or a thorough vetting process."
In March 2021, United Nations High Commissioner for Human Rights Michelle Bachelet said that "[a]llegations of torture and ill-treatment by the Rapid Action Battalion have been a long-standing concern."
"The deployment of members of the Rab in peacekeeping operations reinforces a message that grave human rights abuses will not preclude one from service under the UN flag and increases the chances of human rights abuses being committed in UN missions," said Louis Charbonneau, United Nations director at Human Rights Watch. "The UN should send a clear signal to host and troop-contributing countries that abusive units will not be part of the UN."
Responding to the development, Commander Khandaker Al Moin, director of Rab legal and media wing, said, "We have learnt of this issue from media, we have not received any official letter regarding this."