'No single agency is enough'
Law minister on preventing human trafficking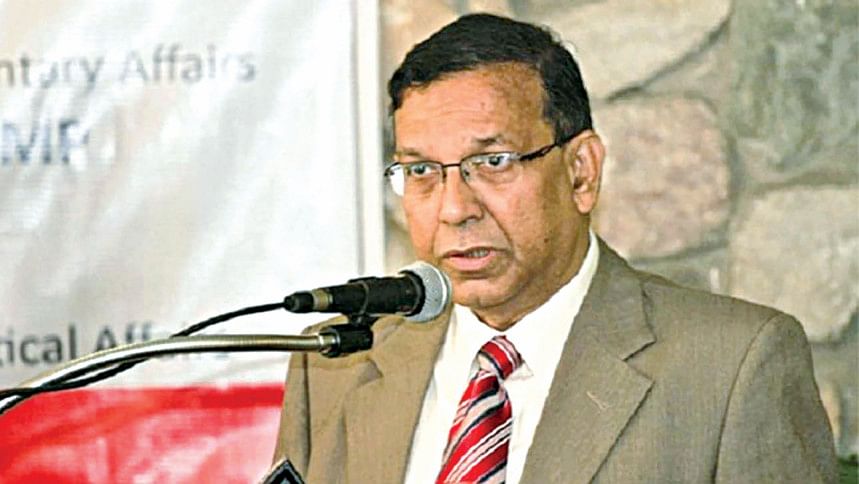 Law Minister Anisul Huq yesterday said human trafficking and migrant smuggling cannot be prevented by only one organisation or agency.
"Integrated approaches from all concerned are needed to combat the crime," he said while speaking as chief guest at a meeting.
The United Nations Office on Drugs and Crime (UNODC) and the law ministry jointly organised the meeting at a city hotel for inaugurating a three-day training programme on human trafficking and relevant national and international legal frameworks.
A total of 22 judges of human trafficking prevention tribunals and women and children repression prevention tribunals attended the programme.
Anisul Huq said the government has formulated Human Trafficking Prevention Act, 2012 and rules in 2017, which recognise human trafficking as a heinous crime. It also established human trafficking prevention tribunals in seven divisions across the country.
Besides, the government and its different national and international associate organisations are now planning to introduce the National Action Plan 2018-2022.
"People are also getting positive results out of such initiatives," said the minister. 
Maurizio Cian, head of cooperation of delegation of the European Union to Bangladesh, said the country and European Union are jointly fighting the crime, read a law ministry press release.