Human Trafficking Thru The Bay: 5 including Jubo League leader held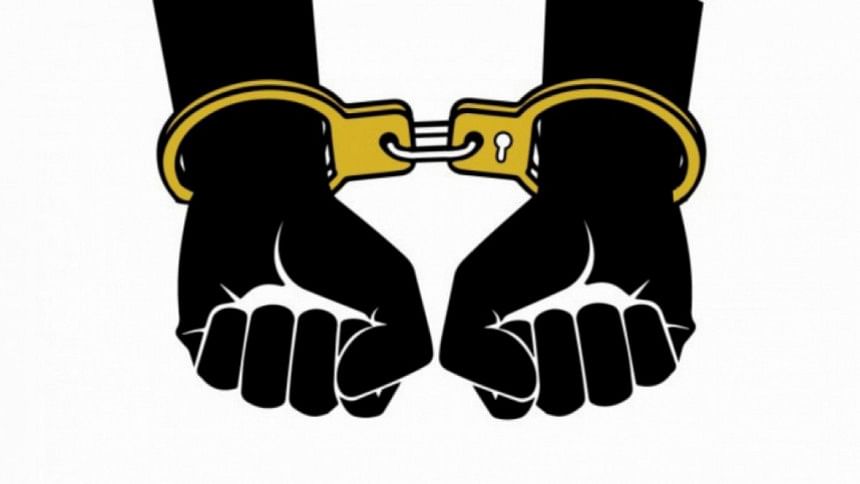 Rab claimed to have arrested five members of a human trafficking syndicate from Cox's Bazar's Rajakhali, who conned people by promising to send them to Malaysia.
The arrestees are Md Ismail (32), Md Saiful Alam (37), Riaz Khan Raju (41), Md Hossen (60) and Md Younus Mazi (56).
Riaz is a top leader of Cox's Bazar's Rajakhali union unit of Jubo League, said Rab.
Rab also seized 31 fake passports from them.
"They used to extract cash from people of lower-income groups in Cox's Bazar and Banskhali by promising to send them to Malaysia on trawlers. They would later leave the migration aspirants in the middle of the Bay of Bengal and St Martins Island, saying that they have arrived in Malaysia," Rab-7 Commanding Officer (CO) Lt Col Md Yousuf said during a press conference yesterday.
The syndicate would also dump them on the Malaysian borders, where many of them were detained by Malaysian border guards.
He informed that the two brothers -- Ismail and Saiful -- would target young and unemployed individuals in rural areas and offered to help them migrate to Malaysia at the cost of Tk 2 lakh.
Before the voyage, half the money should be deposited to the syndicate as an advance. They would promise to take the rest from the families of the migration aspirants after their landing on the Malaysian borders.
"Raju used to make the job seekers' passports for Tk 15,000 to Tk 20,000, using his influence as a ruling party activist at the passport office," said Lt Col Yousuf.
When the migration aspirants realised that they were deceived and demanded the money back, syndicate members used to file false cases against them and give death threats, said the Rab officials.
Arrested Hossen's son Emran had taken one Moktar Ali to Mozambique five years ago and got him kidnapped by the syndicate.
Emran then told Moktar's family to pay Tk 7.80 lakh as ransom. Moktar's family complied, but he is still missing.
According to Rab-7, Moktar was murdered by the syndicate soon after the abduction.
The syndicate has several cases filed against them under the Human Trafficking act, said the Rab official.