Won't serve notice before demolishing illegal structures: DNCC Mayor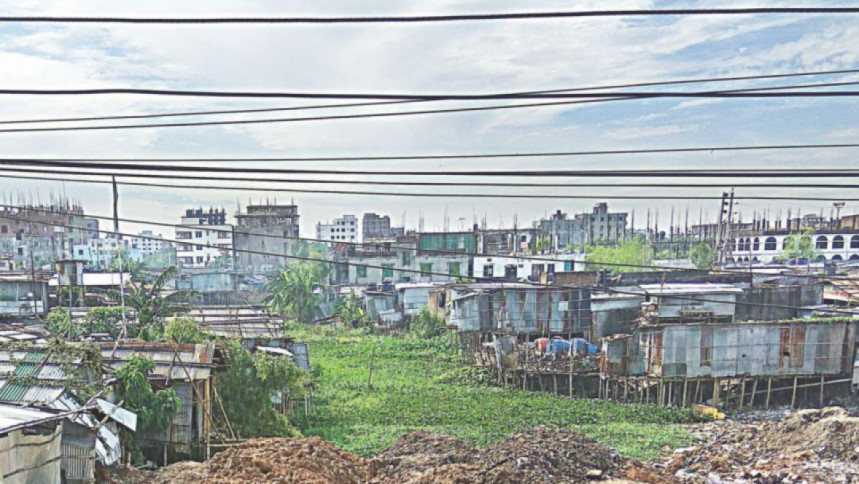 Dhaka North City Corporation Mayor Md Atiqul Islam today said they will not serve any notice to owners of illegal structures before demolishing them.
The DNCC mayor made the comment while leading a demolition drive against structures constructed illegally by filling the Lautola canal at Bosila.
During the drive, the DNCC team along with Dhaka district administration demolished illegal structures including a four-storey building, a three storey-market and an upazila truck workers' union office.
"The width and length which are required for the canal have not been ensured as grabbers filled up the canal and constructed structures on it," said Atiqul.
He said they will recover the 2.5 km long canal and connect it with the Buriganga River.
Urging everyone to unite against land grabbers, the mayor said to solve waterlogging, they will have to recover all the canals at any cost.
He said they are continuing their canal recovery drive as well as preserving activities.
Responding to a question, the DNCC mayor said the taking over and polluting of the canals were done when they were under Dhaka Water Supply and Sewerage Authority (WASA) and Bangladesh Water Development Board (BWDB).
DNCC started the drive at around 11:00 am and it continued till 4:00 pm.