Licence for alcohol sale if rules followed, Home Minister says
No change in alcohol consumption permit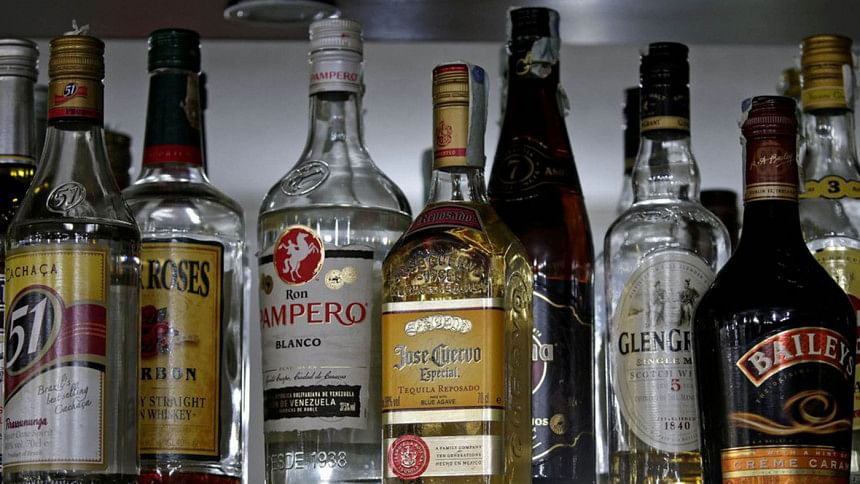 Home Minister Asaduzzaman Khan Kamal today (May 24, 2022) said licenses will be given to those who do business in compliance with the country's narcotics control criteria.
The home minister came up with the remark while replying to a question from a reporter at the Secretariat about sale of alcohol.
"We have also issued licences to certain organisations, hotels-restaurants-clubs for selling alcohol as they are abiding by the conditions," Asaduzzaman said.
Replying to another question he ruled out any change in the existing alcohol consumption rules. "Now there is a law of the Department of Narcotics Control and we can take action under this law if necessary."
Meanwhile, the minister brushed aside BNP's allegations that the government was behind today's attack on the party's student front Jatiyatabadi Chhatra Dal (JCD) on Dhaka University campus.
"These are political tactics, many people spread such propaganda. There is no truth in these," he said while responding to another question.